Antibiotic susceptibility patterns of bacteria isolated from patients with community acquired urinary tract infections.
Keywords:
Antibiotic Resistance, Community-acquired Infections, Multi-drug Resistant Bacteria, Uro-Pathogenic Bacteria, Urinary Tract Infections
Abstract
Objective: The emergence of multi-drug resistant uro-pathogenic bacteria has negatively impacted the treatment of urinary tract infections. The objective of this study was to identify the rising rates of resistance of uro-pathogenic bacteria to antimicrobials. Study Design: Retrospective Analysis of Bacteria Isolated from urine cultures of adult outpatients with complicated or long-term urinary tract infections was done. Setting: Out- patient Clinics of Independent University Hospital, An Urban Tertiary Care Teaching Hospital in Faisalabad. Period: July 2021 to July 2022. Material & Methods: Urine samples from patients advised urine cultures after presenting with symptoms of urinary tract infections were included using convenience sampling technique. Results: The most common etiologic agent isolated was E.coli, followed by Klebsiella, Pseudomonas and Staphylococcus saprophyticus. The drugs with the highest susceptibility were ciprofloxacin (56.3%), nitrofurantoin (53.1%), and imipenem (44.8%). Nalidixic acid (40.6%), sulfamethoxazole-trimethoprim (37.5%), and erythromycin (25%) had low efficacy, while penicillin G and co-amoxiclav failed to work on all bacterial isolates in this study. Conclusion: The rising rates of resistance of uro-pathogenic bacteria to multiple drugs indicate the employment of good antibiotic stewardship practices by clinicians in outpatient clinics, to decrease the burden of infections in the communities.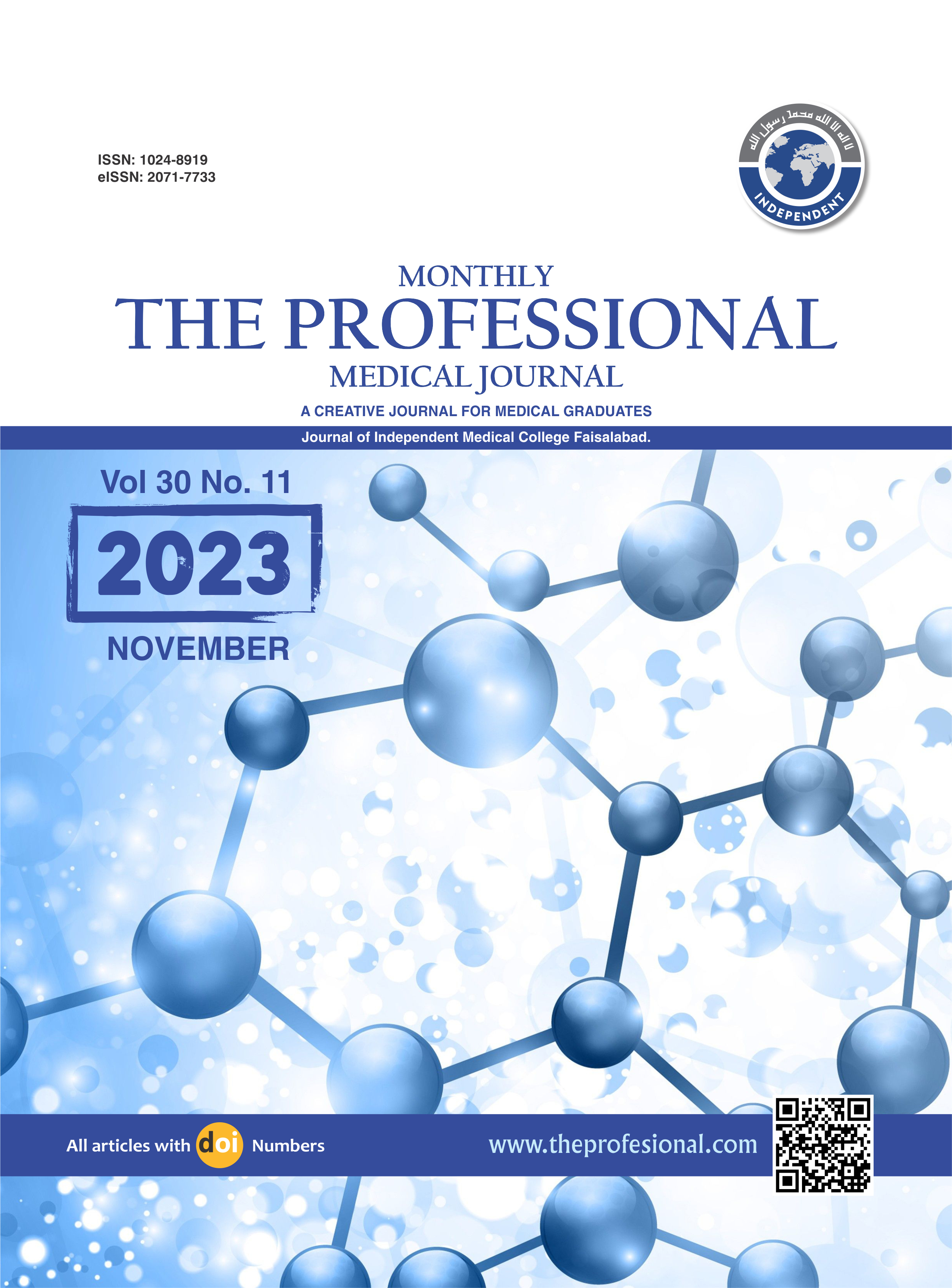 Downloads
License
Copyright (c) 2023 The Professional Medical Journal
This work is licensed under a Creative Commons Attribution-NonCommercial 4.0 International License.