Hemostatic assay in iron overloaded frequently transfused thalassemia patients.
Keywords:
Hemostatic Assay, Iron Overload, Serum Ferritin, Thalassemia
Abstract
Objective: To determine the hemostatic abnormalities in iron overloaded frequently transfused thalassemia patients. Study Design: Cross Sectional study. Setting: Departments of Pathology and Pediatric, Sheikh Zayed Medical College/Hospital, Rahim Yar Khan, Pakistan. Period: October 2022 to April 2023. Material & Methods: Was conducted on 112 patients using convenient sampling. The collected data was analyzed using SPSS version 25. Results: Total 112 thalassemia patients were included in the study, 62 were male and 50 of them were female. A normal PT value was recorded in 107 (95.5%), while 5 (4.5%) had prolonged PT, a normal APTT value was recorded in 98 (87.5%), while 14 (12.5%) patients had prolonged APTT, a normal BT value was recorded in 89 (79.5%), while 23 (20.5%) patients had prolonged BT, and a normal platelet count was recorded in 86 (76.7%), while 26 (23.2%) patients had thrombocytopenia with mean level of serum ferritin was (4169.08±2193.49) and the mean age of total study subjects was (11.7 ± 3.39). Conclusion: It was concluded that high serum ferritin levels resulted in disturbance of hemostatic profile of thalassemia patients.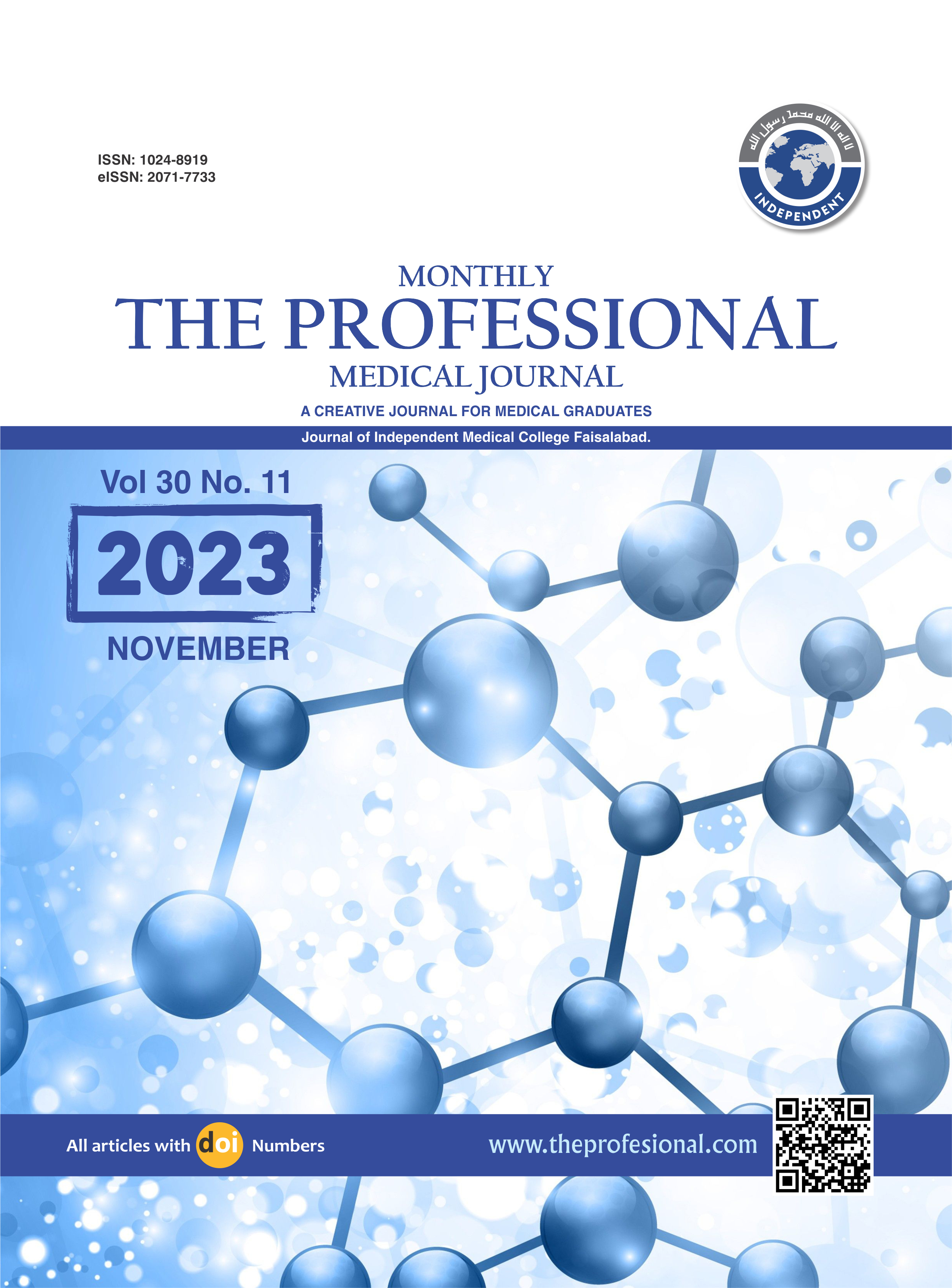 Downloads
License
Copyright (c) 2023 The Professional Medical Journal
This work is licensed under a Creative Commons Attribution-NonCommercial 4.0 International License.