A comparison of the effects of hydrochlorothiazide and captopril on glucose and lipid metabolism in patients with hypertension.
Keywords:
Hydrochlorothiazide,, Lipid Metabolism
Abstract
Objective: This study aims to compare the effects of hydrochlorothiazide and captopril on glucose and lipid metabolism in hypertensive patients. Study Design: Prospective Observational. Setting: Hayatabad Medical Complex Peshawar. Period: December 2022 to May 2023. Material & Methods: Approach was employed to investigate the metabolic impact of these antihypertensive medications. Involving a cohort of 660 hypertensive individuals. Data collection spanned over 12-week duration, with fasting glucose and lipid profiles assessed at baseline and 4, 8, and 12 weeks. Participants were categorized into hydrochlorothiazide and captopril groups, receiving standardized dosages of 25 mg/day and 50 mg/day, respectively. Fasting blood samples were analyzed for glucose and lipid parameters. Statistical analyses included paired t-tests and subgroup comparisons. Results: Both groups exhibited reductions in fasting glucose and lipid levels; however, these changes were not statistically significant within the 12-week timeframe. Comparison with national and international studies underscores population-specific variations in antihypertensive effects on metabolism. Conclusion: This study provides insights into the metabolic effects of hydrochlorothiazide and captopril among hypertensive patients. While immediate changes were not significant, the study contributes to the body of knowledge and calls for further research with extended follow-up and broader participant cohorts.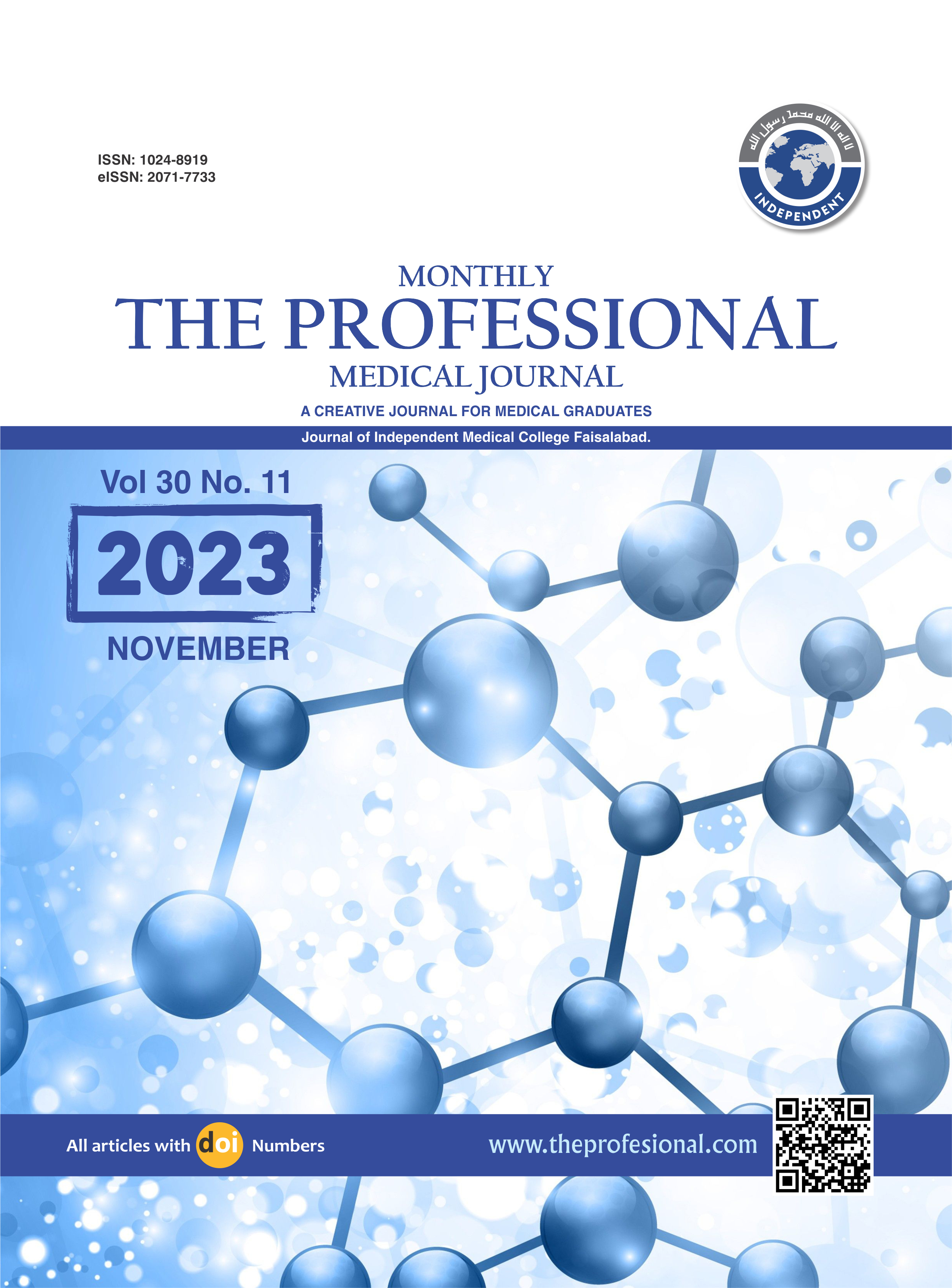 Downloads
License
Copyright (c) 2023 The Professional Medical Journal
This work is licensed under a Creative Commons Attribution-NonCommercial 4.0 International License.