Evaluation of salivary biomarkers for early detection of oral cell carcinoma.
Keywords:
Alcohol, Oral Squamous Cell Carcinoma, Pre Malignant Lesions, Salivary Biomarkers, Tobacco Smoking
Abstract
Objective: To do a comparative analysis of salivary levels LDH, amylase, total protein, CYFRA 21-1 and CA19-9 in oral SCC, PML and healthy individuals. Study Design: Retrospective study. Setting: Department of Oncology, Women Medical College Abbottabad. Period: January 2021 to January 2022. Material & Methods: In a total of 200 patients. Study participants were divided into three groups. Group I (n=90) had cases diagnosed with oral SCC, Group II (n=60) cases with PML and Group III (n=50) had healthy controls. Saliva samples of patients with PML and SCC were collected before they were administered definitive therapy. ELISA was used for evaluation of CA19-9 and CYFRA 21-1, while standard kit method was used for evaluation of amylase, LDH and total protein level. Results: There was statistically significant association between oral lesions and alcohol (P=.0005), smoking (P=.0001) and tobacco chewing (P=.0005). In Group I, most common site of lesion was buccal mucosa (47%), while in Group II tongue (35%) was most commonly affected. 33.3% patients with SCC had lymphadenopathy. Level of total proteins, LDH and CYFRA 21-1 were higher, while amylase was lower in Group I and II compared to Group III. Level of CA19-9 was not significantly different in three study groups. ROC analysis showed that CYFRA21-1 had greater chance of identifying oral malignancies (P=.0001). Conclusion: The outcome shows that the concurrent evaluation of salivary biomarkers can help in early detection of malignancy.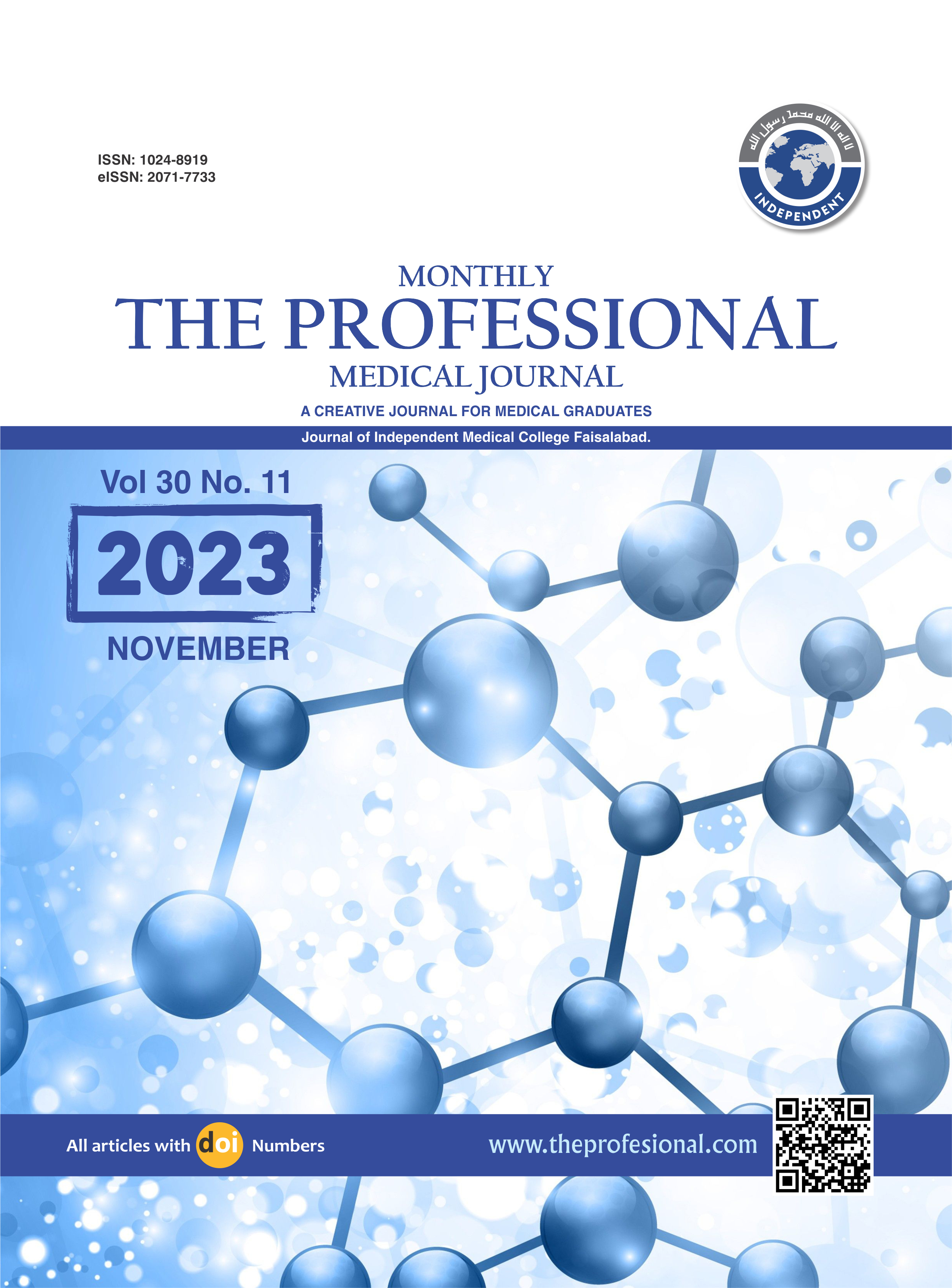 Downloads
License
Copyright (c) 2023 The Professional Medical Journal
This work is licensed under a Creative Commons Attribution-NonCommercial 4.0 International License.