Efficacy of intradermal injected tranexamic acid vs intense pulse light in the treatment of melasma.
Keywords:
Intradermal Tranexamic acid (ITA), Intense Pulse Light (IPL), MASI Score (Melasma Area and Severity Index), Melasma
Abstract
Objective: To compare the efficacy of Intradermal Tranexamic acid and Intense Pulse Light (IPL) in the treatment of melasma. Study Design: Interventional study. Setting: Department of Dermatology, HIT Hospital. Period: Dec 2022 to May 2023. Material & Methods: 88 Female aged between 18 and 50 with melasma were included in this study. Participants who have used topical treatments for melasma, with any medical illness or bleeding disorder, history of photosensitivity were excluded. Participants of ITA group received intradermal tranexamic acid in a concentration of 4mg/ml monthly for four sessions. While the participants of IPL group were treated fortnightly for four sessions. mMASI was used to calculate the severity of melasma before and 2 weeks after last session. Patients perception of treatment efficacy and side effects were noted in each group. SPSS-28 was used. Paired t- test and independent t- test was applied to compare the effectiveness of both treatment modalities. A p-value ≤0.05 was considered as significant. Chi square was used to compare the side effects of both the groups. Results: Paired t-test indicated a highly significant p-value of less than 0.000 in both the groups. mMASI-II scores of both groups were compared using an independent t-test, p-value was found to be statistically insignificant at 0.512. Participants in ITA group experienced more side effects, comparison of side effects between both groups was done using chi-square test, and p-value was found to be statistically significant at 0.002. Conclusion: ITA and IPL have emerged as secure and efficacious therapeutic choices.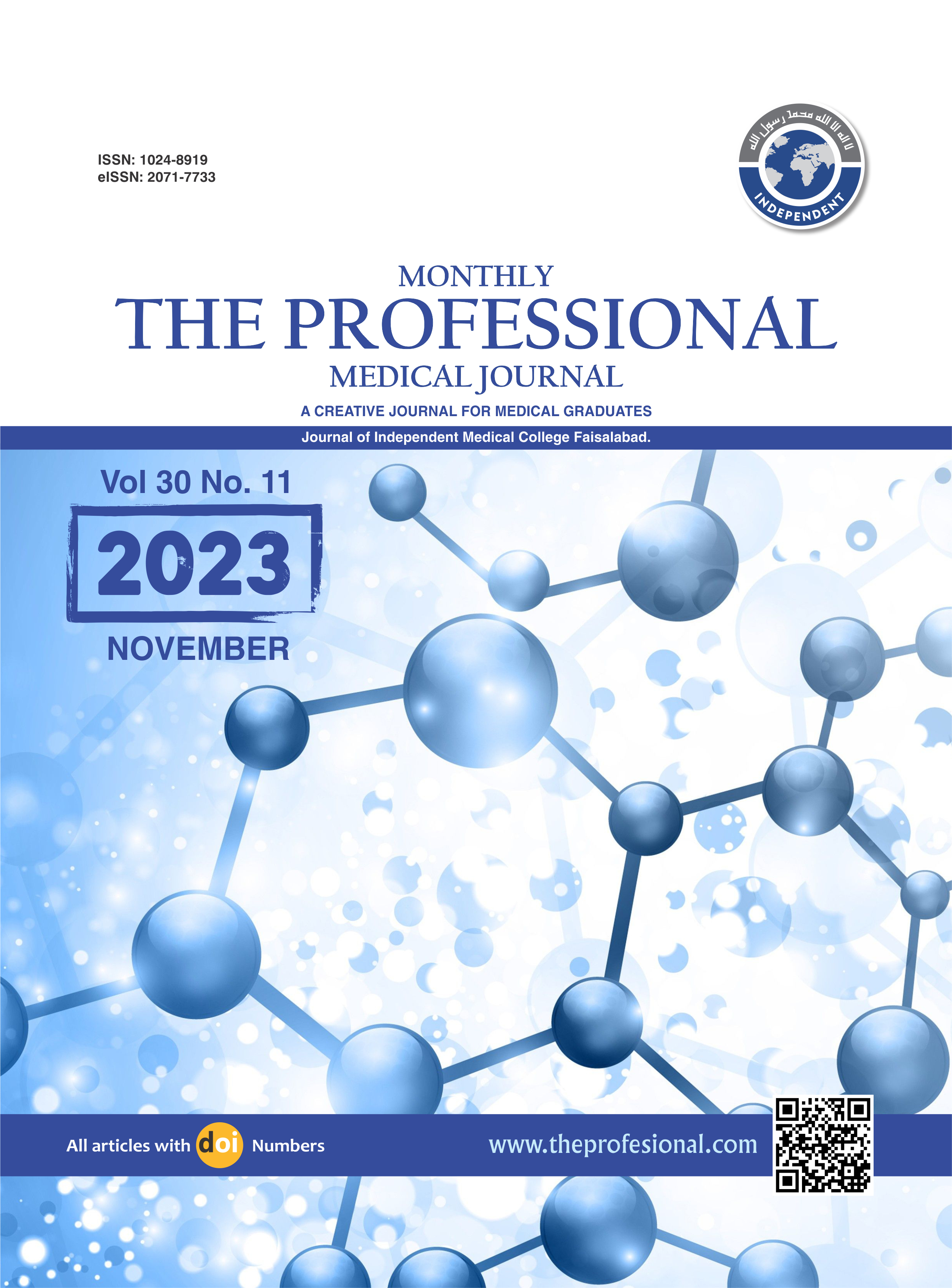 Downloads
License
Copyright (c) 2023 The Professional Medical Journal
This work is licensed under a Creative Commons Attribution-NonCommercial 4.0 International License.