Complications associated with central venous catheterization in pediatric ICU of a tertiary care hospital of Pakistan.
Keywords:
Central Venous Catheter, Complications, Infection, Pediatrics, Pneumothorax
Abstract
Objective: To determine the frequency of complications of central venous line insertion among children admitted in Pediatric Intensive Care Unit (PICU). Study Design: Cross-sectional study. Setting: PICU of Shifa International Hospital, Islamabad, Pakistan. Period: March 2022 to February 2023. Material & Methods: Children of either gender aged between 2 months to 16 years admitted in PICU during study period and underwent central venous catheterization(CVC) during admission were analysed. The patients were observed for immediate and late complications of CVC. Results: In a total of 160 children, 89 (55.6%) were boys. The mean age at the time of admission was 6.00±4.87 years. Immediate complications occurred among 9 (5.6%) children including catheter malposition, pneumothorax, hematoma, and arterial puncture observed in 4 (2.5%), 2 (1.3%), 2 (1.3%) and 1 (0.6%) children respectively. The CLABSI rate was 16.8 per 1,000 catheter days. The most common micro-organisms causing CLABSI were Methicillin Resistant Staph Epidermidis (MRSE), and Klebsiella, reported in 3 (21.4%) cases each. Younger age (p<0.001), relatively low body weight (p<0.001), and increased duration of central venous line placed (p<0.001) were found to be significantly associated with CLABSI. Conclusion: In this study, CLABSI rate was found to be 16.8 per 1,000 catheter days which is comparable to the regional data. Common immediate complications of CVC were catheter malposition, pneumothorax, hematoma, and arterial puncture. Younger age and increased duration of CVC were associated with CLABSI.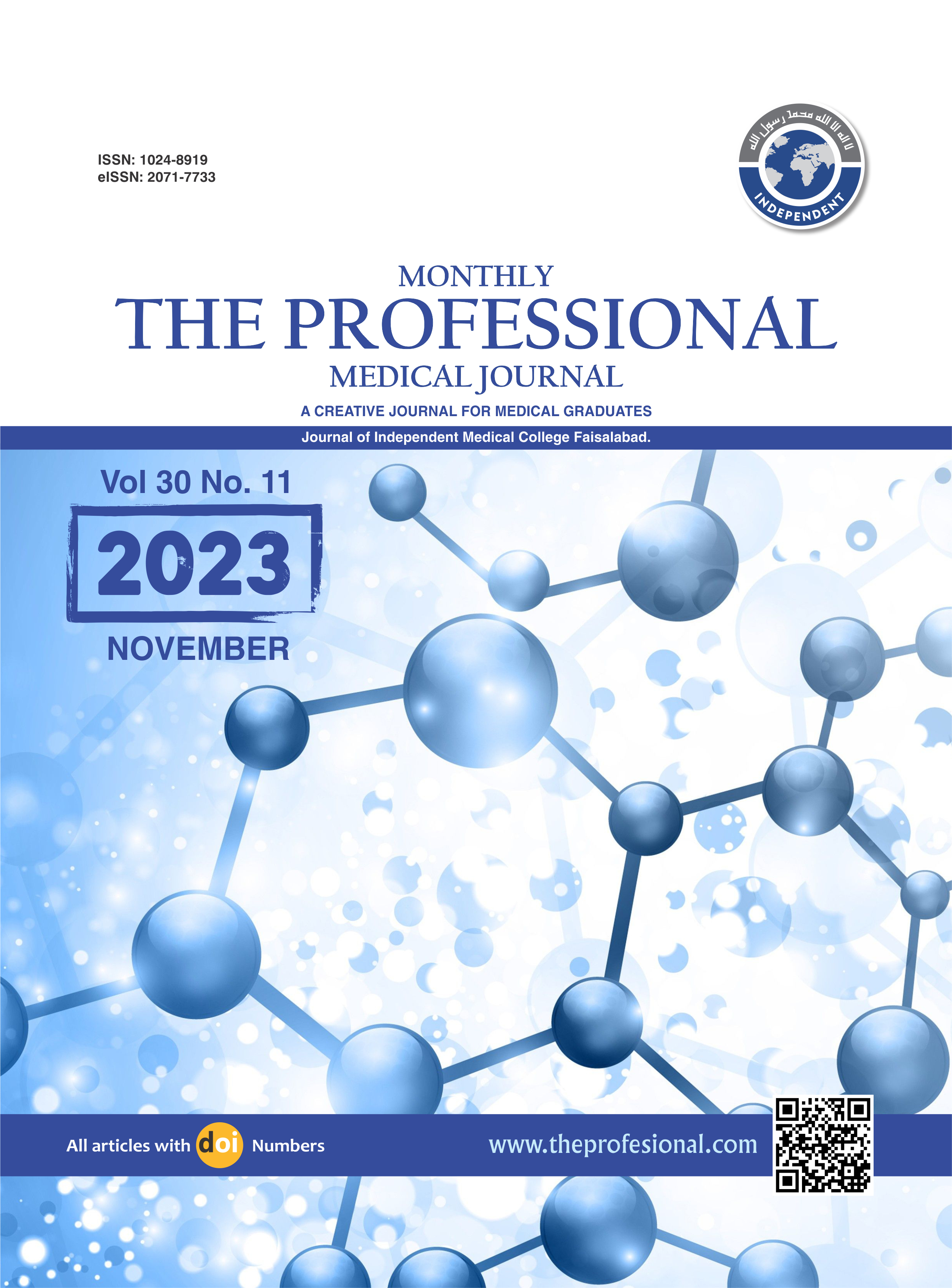 Downloads
License
Copyright (c) 2023 The Professional Medical Journal
This work is licensed under a Creative Commons Attribution-NonCommercial 4.0 International License.