Exploring the interactive effects of oral contraceptive use and dietary fat intake on blood pressure, cardiovascular reactivity, and glucose tolerance in normotensive women.
Keywords:
Blood Pressure, Cardiovascular Reactivity, Dietary Fat, Glucose Tolerance, Normotensive Women, Oral Contraceptive
Abstract
Objective: To understand how dietary fat consumption and the use of oral contraceptives interact to affect blood pressure, cardiovascular reactivity, and glucose tolerance in normotensive women. Study Design: Cross-section study. Setting: Hayatabad Medical Complex, Peshawar. Period: December 2022 to April 2023. Material & Methods: A total of 120 normotensive women aged between 18 and 35 years were recruited from local healthcare centers, clinics, and educational institutions. Demographic characteristics, oral contraceptive use, and dietary fat intake were assessed through self-reporting and validated food frequency questionnaires. Resting blood pressure measurements, cardiovascular reactivity during standardized stressors, and glucose tolerance through oral glucose tolerance tests were recorded. Results: The study found no significant associations between oral contraceptive use and blood pressure, cardiovascular reactivity, or glucose tolerance. Similarly, dietary fat intake did not significantly influence these health parameters. Conclusion: The results emphasize the importance of personalized healthcare recommendations for women using oral contraceptives, considering individual variations and other lifestyle factors. Further research with larger, longitudinal studies is warranted to elucidate the potential long-term effects of these interactions and promote cardiovascular health for women worldwide.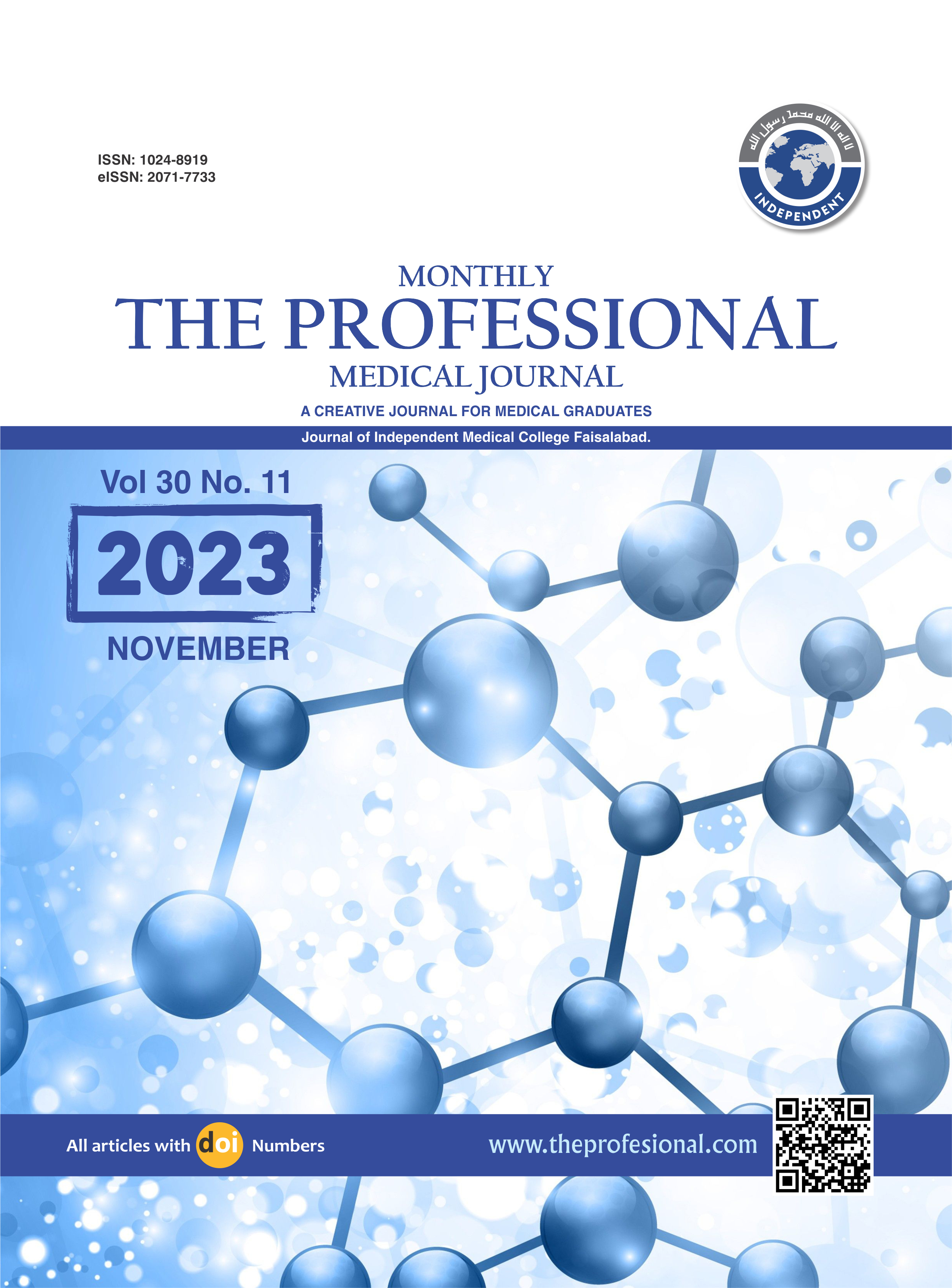 Downloads
License
Copyright (c) 2023 The Professional Medical Journal
This work is licensed under a Creative Commons Attribution-NonCommercial 4.0 International License.