Comparison of urethrocutaneous fistula after tubularized incised plate urethroplasty and urethral advancement and glanuloplasty incorporated in coronal hypospadias.
Keywords:
Hypospadias, TIPU, URAGPI, Urethrocutaneous Fistula
Abstract
Objective: To find the incidence of urethrocutaneous fistula after Tubularized Incised Plate Urethroplasty (TIPU) and Urethral Advancement and Glanuloplasty Incorporated (URAGPI) repairs in children presenting with coronal hypospadias. Study Design: Randomized Prospective Study. Setting: Department of Paediatric Surgery, Pak Emirates Military Hospital, Rawalpindi. Period: 10th March 2022 to 10th November 2022. Material & Methods: A total of 40 children were enrolled in the study. Patients were randomly allocated to receive either TIPU (n=20) or URAGPI (n=20) technique after approval of hospital ethical review committee. Data was collected on a specifically designed proforma. Outcome was measured in terms of incidence of urethrocutaneous fistula in the two study groups. Results: Average age of patients was 28.2 ± 9.7 (months) in TIPU and 29.6 ± 9.9 months in URAGPI group. Frequency of fistula was 4 (20.0%) in TIPU repair compared to none 0 (0.0%) in the URAGPI repair. Difference in proportions of urethrocutaneous fistula was found statistically significant between the two groups (p-value = 0.03). Conclusion: Incidence of urethrocutaneous fistula was found greater in TIPU technique when compared with URAGPI technique.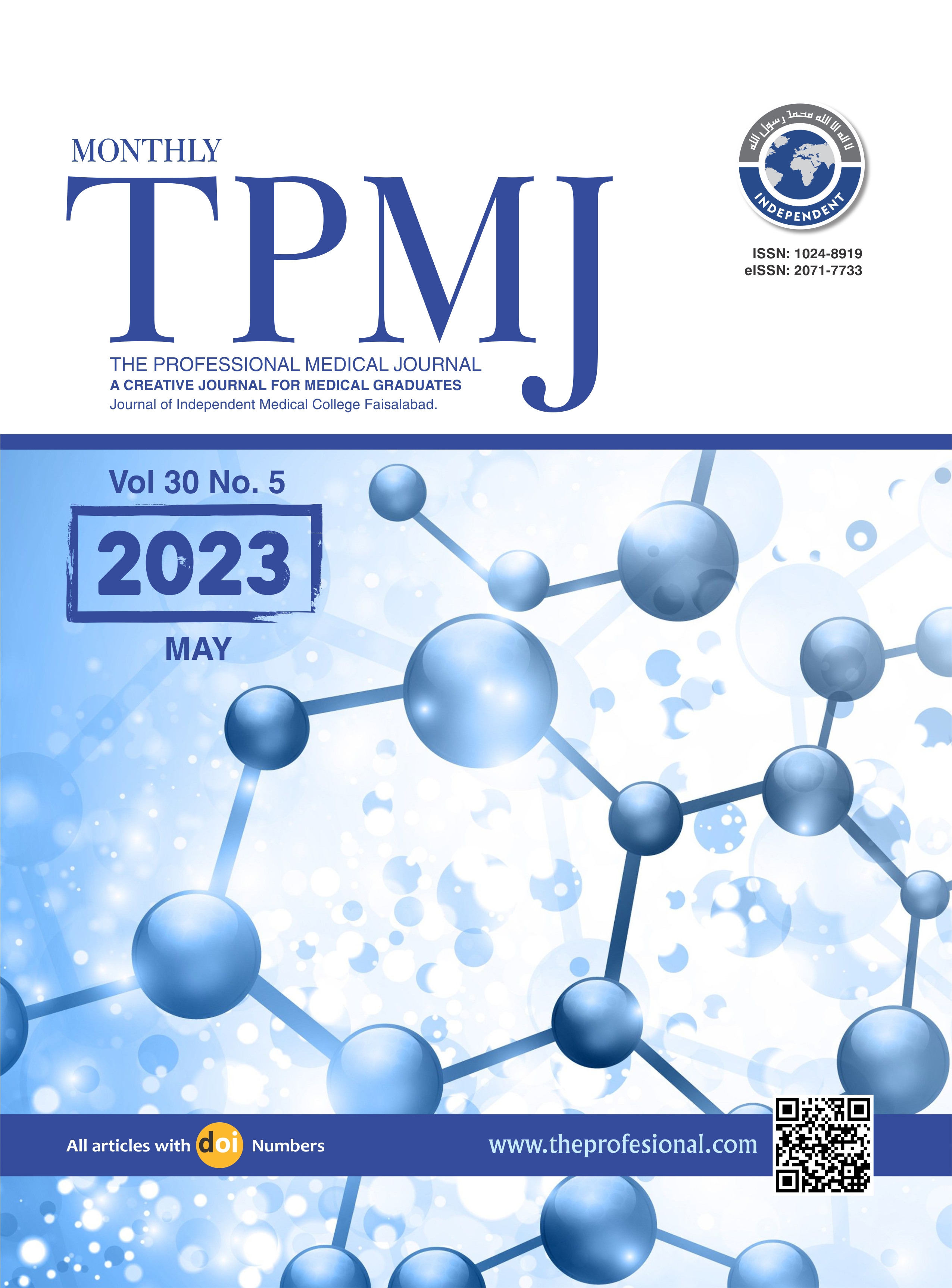 Downloads
License
Copyright (c) 2023 The Professional Medical Journal
This work is licensed under a Creative Commons Attribution-NonCommercial 4.0 International License.