Efficacy of two different pulpotomy agents in primary molars in a tertiary care hospital, Multan: A randomized control trial.
Keywords:
Calcium Hydroxide, Caries, Cavity, MTA, Pulpotomy
Abstract
Objective: Multifactorial chronic dental infection and degenerative condition, the dental caries is a major health issue. Initially formocresol was the gold standard treatment for the primary teeth pulpotomy but now multiple sealing agents are used. Study Design: Prospective Interventional study. Setting: Multan Medical and Dental College/Ibn-e-Sina Hospital. Period: 15th February to 15th August 2022 and follow up 15th August to 15th November 2022. Material & Methods: After informed consent, cavities in two primary teeth of equal size after clinical and radiological examination requiring pulpotomies were selected and a total of 40 pulpotomies were done. Results: Among 15 pairs of contralateral teeth, 9 pairs were clinically as well as radiographically successful for both MTA and CH pulpotomy during the follow up appointments at 0, 1 and 3 months appointment. One pair showed failure for both MTA and CH pulpotomy. Five pairs showed success with MTA pulpotomy but failure in CH pulpotomy cases. Conclusion: It can be concluded from the study that MTA is superior and more effective than CH in primary teeth pulpotomies.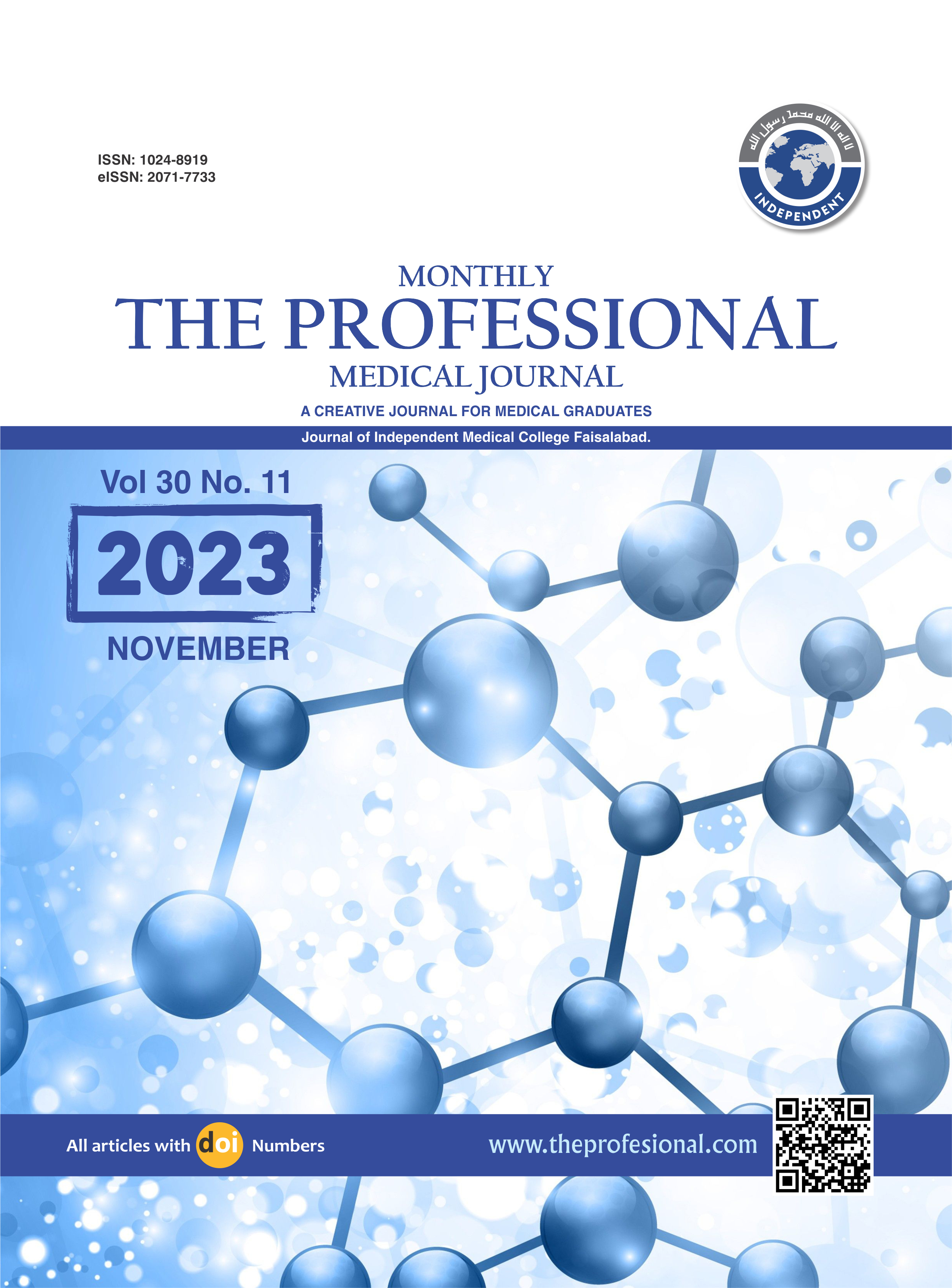 Downloads
License
Copyright (c) 2023 The Professional Medical Journal
This work is licensed under a Creative Commons Attribution-NonCommercial 4.0 International License.