Laparoscopic vs mini-incision open appendectomy in patients presenting with acute appendicitis.
Keywords:
Appendectomy, Mini Incision, Laparoscopy, Acute Appendicitis
Abstract
Objective: To compare the outcome of laparoscopic vs mini incision open appendectomy for acute appendicitis. Study Design: Randomized Control study. Setting: Pakistan Institute of Medical Sciences, Hospital, Phase V, Hayatabad, Peshawar. Period: March 2022 to November 2022. Material & Methods: A total of 96 patients were enrolled in the study, the patients were divided in to two groups using randomization using non probability consecutive sampling and 48 patients were allocated to each group. Group A patients underwent laparoscopic while group B patients underwent mini incision appendectomy. In both groups operative time, need for analgesics, postoperative pain score, hospital stay and postoperative wound infection was compared. Chi square test and Independent sample T test was used, a P value ≤ 0.05 was taken as significant. Results: The mean age of the patients in group A was 30.58±8.35 years and 28.52±5.79 years in group B. In group A 14.6% patients needed analgesics while in group B 31.2% patients. Regarding the hospital stay group A patients had a mean hospital stay of 25.85±1.53 hours and in group B the mean hospital stay was 29.58±3.76 hours. In group A the mean postoperative pain score was 2.17±0.97 and in group B the mean postoperative pain score was 2.88±0.81. Conclusion: Laparoscopic appendectomy has a lower average postoperative pain score, need for analgesics and shorter hospital length as compared to mini incision operative appendectomy.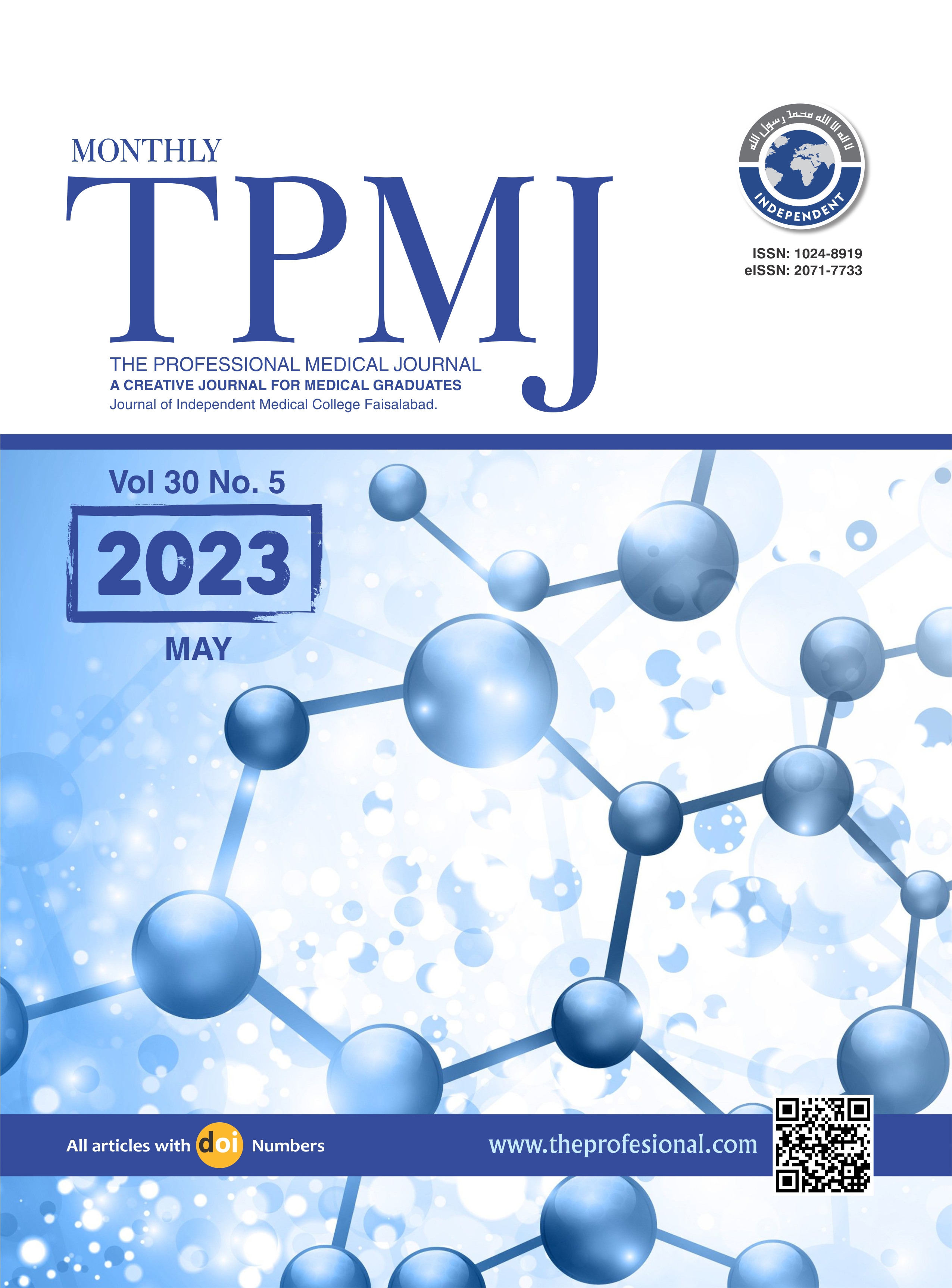 Downloads
License
Copyright (c) 2023 The Professional Medical Journal
This work is licensed under a Creative Commons Attribution-NonCommercial 4.0 International License.