Comparison of Body Mass Index among smokers and nonsmokers in medical students of AFMDC Faisalabad.
Keywords:
BMI, Non-smokers, Smokers
Abstract
Objective: To compare Body Mass Index among smokers and non-smokers. Study Design: Cross-sectional study. Setting: Aziz Fatima Medical and Dental College. Period: January to September 2018. Material & Methods: Study was conducted and 200 male students of age 18 to 25 years of college were included in this study. Height and weight were measured and data was collected and analyzed by SPSS version 22. As data was not normally distributed, Shapiro-Wilk test was applied for normality and then compared by independent t-test and value of ≤ 0.05 was taken significant. Results: Out of 200 study participants, 116 (58%) with mean and St. Deviation of 25.2886 ± 4.417 were smokers and 96 (42%) with mean and St. Deviation of 23.1026 ±4.46 were nonsmokers. This study result showed that 10% of individuals were underweight; 45% were normal, 32% were pre obese, 10% belonged to obese class 1 and 3% were of obese class 2. Results showed that BMI is associated with smoking as value is of .017 which is highly significant. Conclusion: Our study underlined the comparison of BMI among smokers and nonsmokers among students. The study results showed that association between smokers and obesity according to their BMI was statistically significant.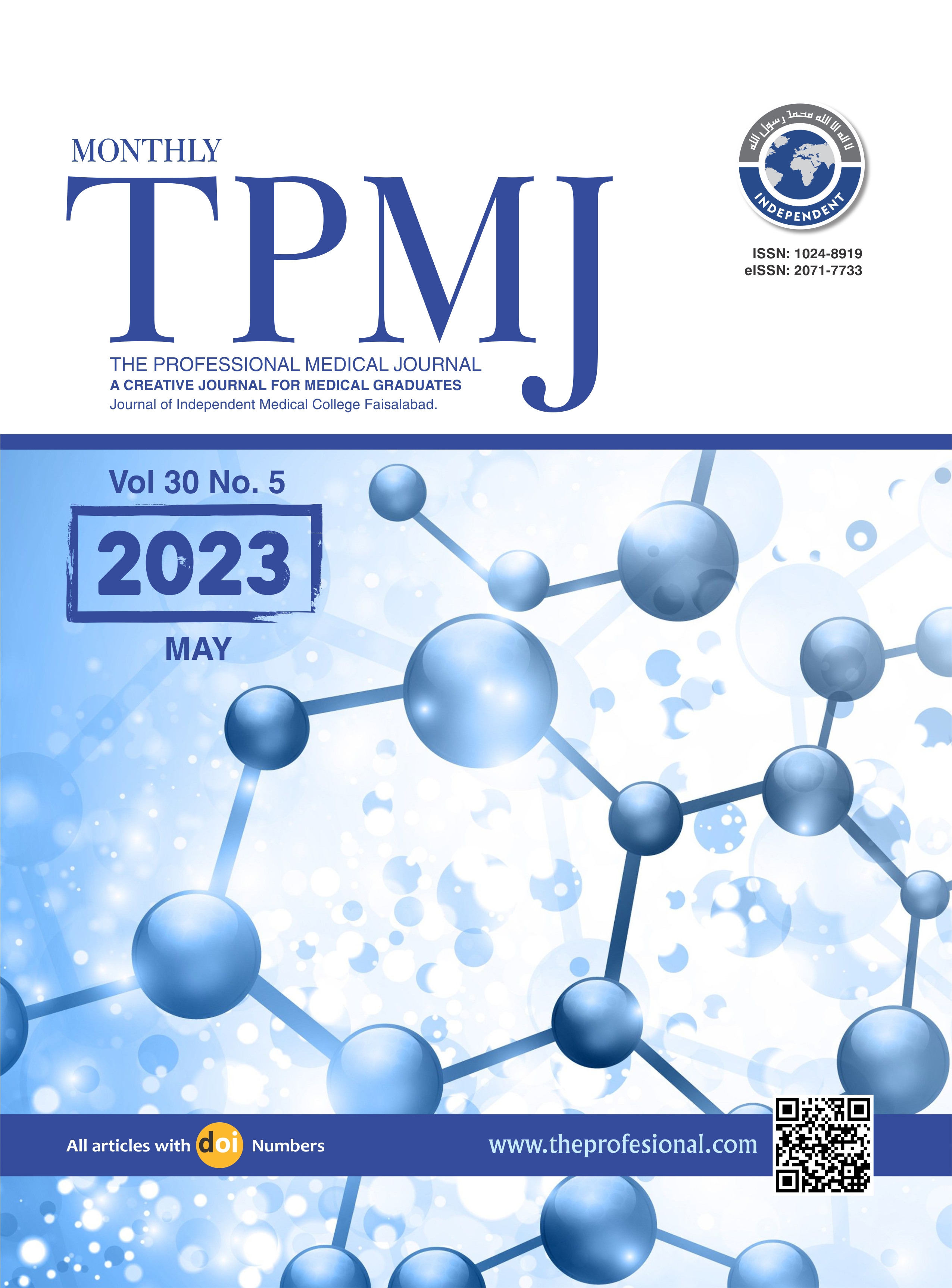 Downloads
License
Copyright (c) 2023 The Professional Medical Journal
This work is licensed under a Creative Commons Attribution-NonCommercial 4.0 International License.