Role of mass media in understanding about cervical cancer and its screening among married women.
Keywords:
Advocacy, Cervical Cancer and Its Screening, Knowledge, Married Women, Mass Media, Understanding
Abstract
Objectives: To discover role of mass media in cervical cancer and its screening awareness with socio-demographic profile, understanding, source of information and advocacy towards the disease. Study Design: Descriptive study. Setting: OPD of Gynecology and Obstetrics Department, Shaikh Zayed Hospital, Lahore, Pakistan. Period: 1st August, 2022 to 31st October, 2022. Material & Methods: Participants were selected via convenient sampling technique. Data was analyzed through SPSS version 24. Results: 17% respondents agreed that mass media has attributed to cervical cancer awareness while 83% were not familiar with the disease. 93% and 7% respondents had poor and good understanding, respectively. 36% respondents attained information from doctors/health care workers. Whereas, 68% and 32% respondents had found mass media imperative and had not found significant in cervical cancer and its screening advocacy, respectively. Conclusion: The study revealed poor understanding but with the help of health care workers, print and digital media, respondent's knowledge on cervical cancer and its screening may enhance as well as awareness on their health spectrum may broaden.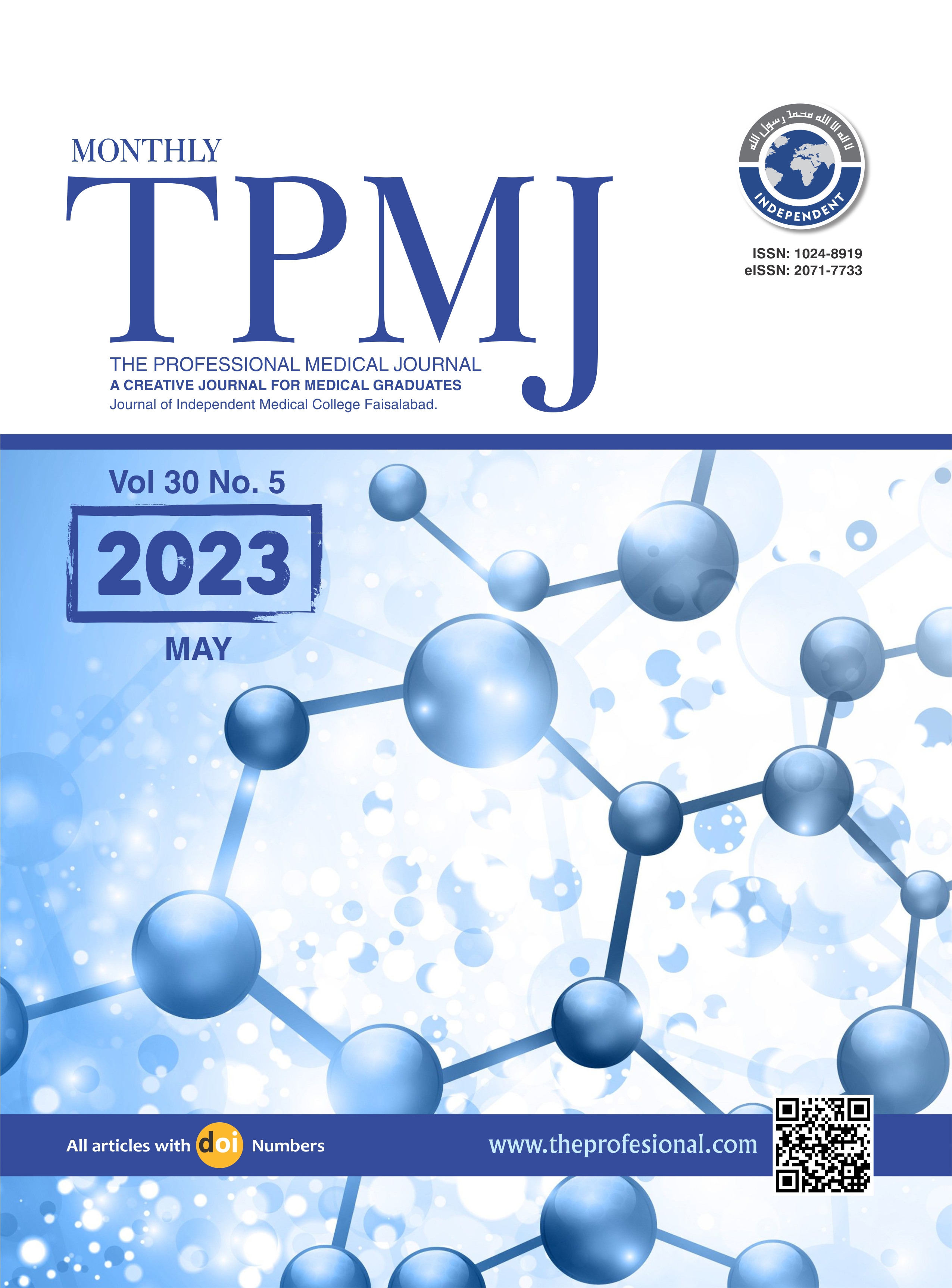 Downloads
License
Copyright (c) 2023 The Professional Medical Journal
This work is licensed under a Creative Commons Attribution-NonCommercial 4.0 International License.