The effect of orthodontic fixed appliance treatment on periodontal health of among patients reporting to Khyber College of Dentistry, Peshawar.
Keywords:
Community Periodontal Index, Fixed Orthodontic Appliances, Orthodontic Treatment, Periodontal Status
Abstract
Objective: To determine effect of orthodontic fixed appliance treatment on periodontal health. Study Design: Quasi Experimental. Setting: Khyber College of Dentistry, Peshawar. Period: 1st January 2021 to 30th July 2022. Material & Methods: This study was conducted 385 patients by non probability consecutive sampling technique. The inclusion criteria was both males and females, age 15-25 years, and having full complement of permanent dentition including first and second molars. Patients who were under medications affecting periodontal health, systemic conditions, para-functional habits and previous orthodontic treatment were excluded. Age and gender of patients were recorded. Community periodontal index (CPI) was recorded before the placement of orthodontic fixed appliances and after six months using CPI probe. Paired samples t-test was run to compare the CPI score before and after 6 months of orthodontic treatment. Results: The mean age was 22±4.95 year. The females were 200(62%) and males were 185(48%). The mean CPI score was statistically (p<0.001) highest after six months (2.88±1.19) than pre treatment (0.90±0.65). Among all age groups the CPI score increase statistically (p<0.001). The mean change (95% CI) in CPI score was 2.67(2.44, 2.90) in age group 15-20 years while 2.51(2.31, 2.70) in age group 21-25 years. In both males and females the results were statistically significant. Conclusion: Orthodontic fixed appliance treatment can adversely affect the periodontal health of the patients.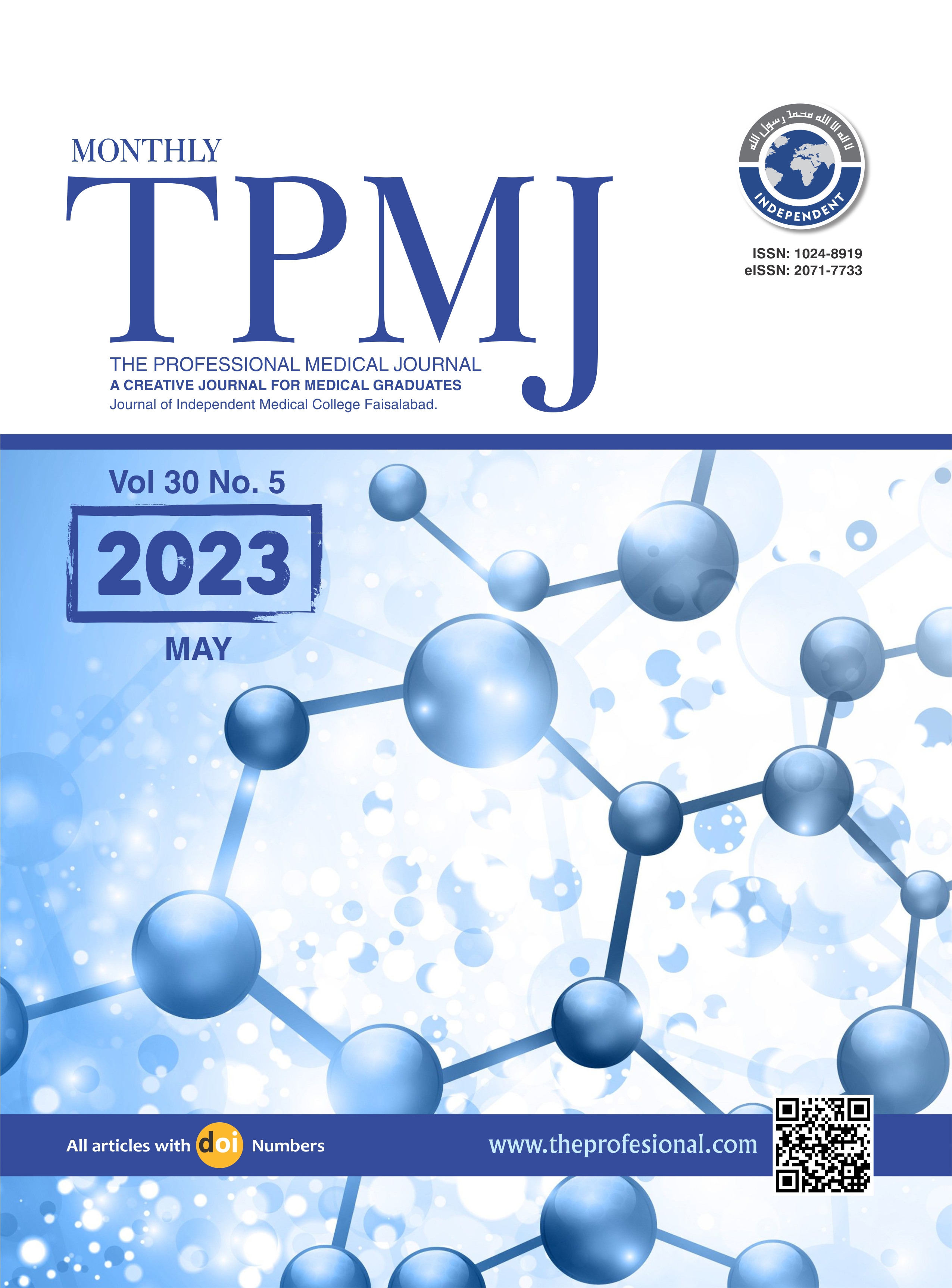 Downloads
License
Copyright (c) 2023 The Professional Medical Journal
This work is licensed under a Creative Commons Attribution-NonCommercial 4.0 International License.