Thrombocytopenia among patients with vivax-positive malaria.
Keywords:
Malaria, Thrombocytopenia, Vivax
Abstract
Objective: To estimate the frequency of thrombocytopenia among patients with vivax-positive malaria. Study Design: Cross Sectional Study. Setting: Department of General Medicine Hayatabad Medical Complex Peshawar. Period: May 2022 to November 2022. Material & Methods: Total 140 cohort were observed in this study. Patients were taken as sample according to inclusion and exclusion criteria as per operational definition after the patients' written informed consent. Sociodemographic data was collected on a predesigned questionnaire. History such as febrile illnesses and blood dyscrasias and basic studies and peripheral blood smears were obtained. Results: The results of the study showed the sample has mean age 36 years with SD ± 3.72, of which 70% were men while 30% were women. Thrombocytopenia was observed in 68% of patients. Conclusion: In conclusion, the estimated frequency of thrombocytopenia in vivax malaria was found to be 68%.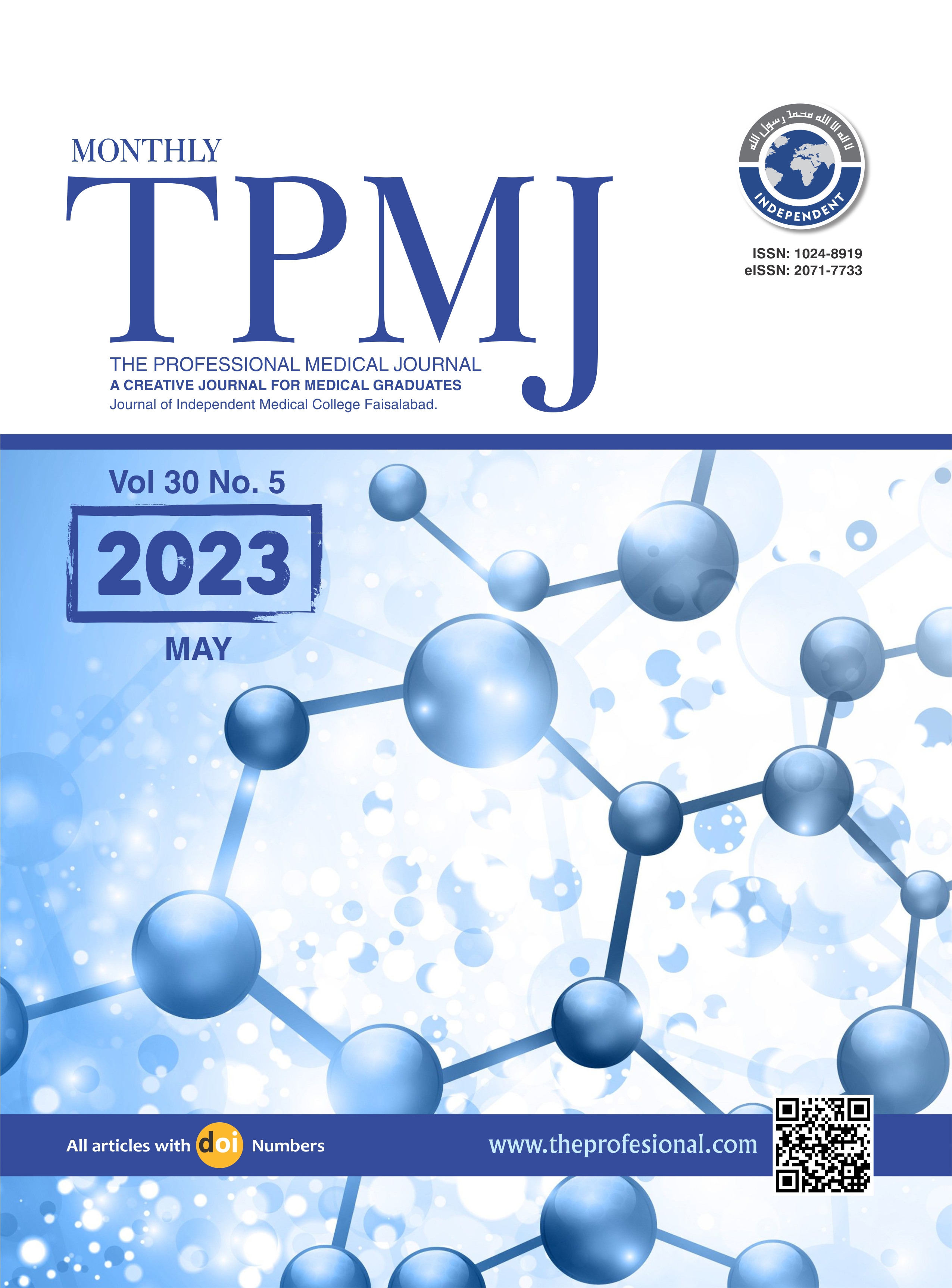 Downloads
License
Copyright (c) 2023 The Professional Medical Journal
This work is licensed under a Creative Commons Attribution-NonCommercial 4.0 International License.