Effectiveness of empirical angioembolization for non-variceal Upper GI Bleed in comparison to conservative management.
Keywords:
Conservative Management, Endoscopy-directed Empiric Embolization, Upper Gastrointestinal Tract Bleed
Abstract
Objective: To share experience and present our data of past 15 years on endoscopy guided empiric embolization of GDA and compare it with the results of conservative management. Study Design: Retrospective study Setting: Agha Khan University Hospital Karachi. Period: January 2001 till October 2017. Material & Methods: 70 patients were selected who presented with upper GI bleed followed by conventional angiography. The data was collected on clinical presentation, patient demographics, embolization procedures, and postembolization outcomes. Results: A total of 101 patients were included in the study. 79 were male and 22 were female. The median age at presentation was 54 years (range 15-96 years). All the patients presented with upper gastrointestinal bleeding. All the patients underwent fluoroscopy guided angiography. In 30 patients the angiography was able to locate the bleeding source. In 44 patients the bleeding source could not be identified however empiric embolization was performed. In 27 patients the angiography was negative and embolization was not performed. The overall clinical success in the empirically embolized group is 77.2 %. 27 patients were conservatively managed after negative angiography. The overall clinical success in the empirically embolized group is 77.2 %.However in the patients who were conservatively managed the clinical success was only 48.1 %. Conclusion: This study concluded that it safe and effective to empirically emobolize the GDA in patients refractory to initial endoscopic treatment for non variceal upper GI bleed.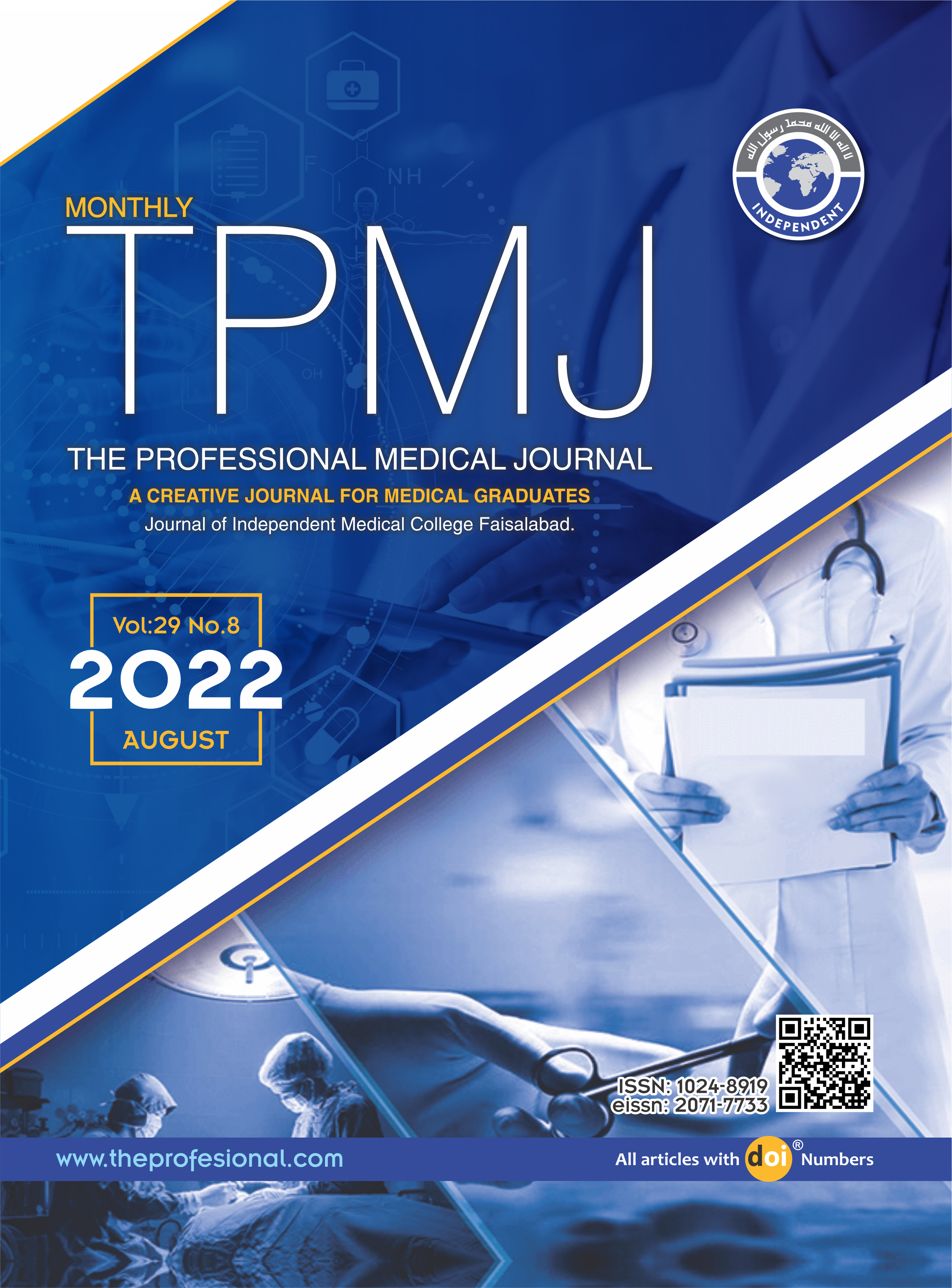 Downloads
License
Copyright (c) 2022 The Professional Medical Journal
This work is licensed under a Creative Commons Attribution-NonCommercial 4.0 International License.