Amyand's hernia with perforated acute appendicitis: A rare case report.
Keywords:
Amyand's Hernia, Acute Appendicitis, Inguinal Hernia
Abstract
When appendix is found in the inguinal hernia sac whether inflamed or non-inflamed then this type of inguinal hernia is called Amyand's Hernia. It is found mostly on right side in incarcerated inguinal hernia with male gender preponderance. Here we present case of 80-year-old male with incarcerated inguinal hernia and was operated in emergency operation theatre. Intraoperatively type 3 Amyand's hernia was found, operation was converted to midline laparotomy and appendectomy was performed with no mesh placement in inguinal region due pus collection in hernia sac. Amyand's hernia is rare pathology and is found intraoperatively most of the time. It should be kept in mind while operating incarcerated or strangulated inguinal hernia. CT scan may provide clear picture of pathology preoperatively.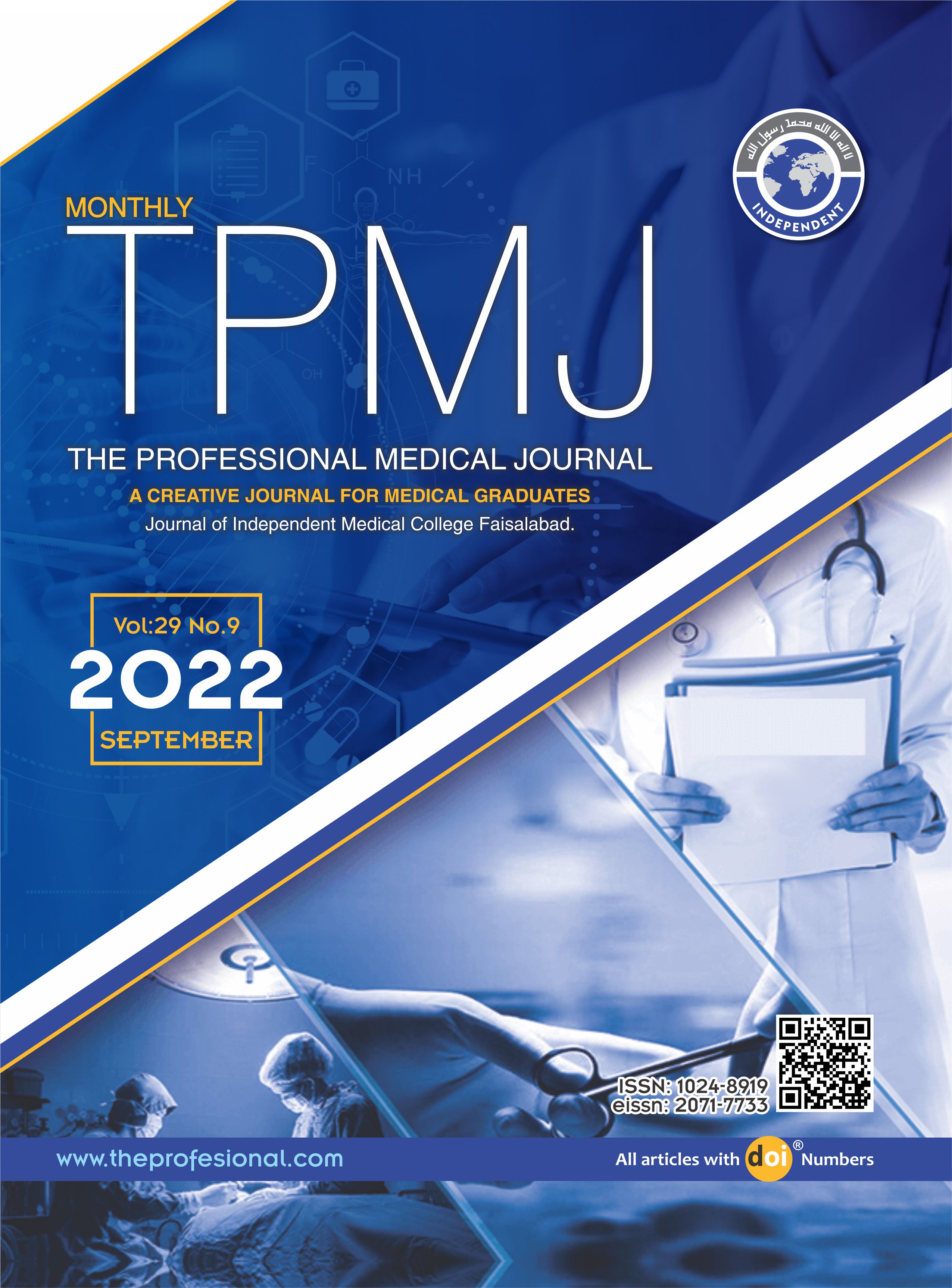 Downloads
License
Copyright (c) 2022 The Professional Medical Journal
This work is licensed under a Creative Commons Attribution-NonCommercial 4.0 International License.