The prevalence of internet addiction and its association with depression among medical students.
Keywords:
Addiction, Depression, Internet, Medical
Abstract
Objectives: To see the prevalence of internet addiction among medical students and its association with depression. Study Design: Cross-sectional study. Setting: Aziz Fatima Medical College, Faisalabad. Period: Sept 2021 to Oct 2021. Material & Methods: The participants were medical students of 1st to Final year MBBS. Study duration was 2 months. Ethical approval was taken beforehand. The total sample size was 440. Non-probability purposive sampling was done. The inclusion criteria were those students who use internet, gave consent and filled out the questionnaire. A validated and structured questionnaire was used. The data was analysed on SPSS 25. Confidence interval was set to be 95% with 5% margin of error. Results: Depression was found in 228 (51.8%) participants while internet addiction was present in 163 (37%) of participants. Significant relationships were found (p = < 0.05) between internet addiction, depression and different variables like gender, cost per month on internet usage, hours spent on social media in a day, use of social media late night, skip/delay meal while using social media, use of social media immediate after wake up in the morning, use of social media before sleeping. Conclusion: Concerns should have been raised about the rising percentage of internet addiction and depression among medical graduates. The evaluation of characteristics that are strongly linked to internet addiction can aid in the development of thorough activities directed at spreading awareness regarding the dangers and determinants of internet addiction in high-risk populations.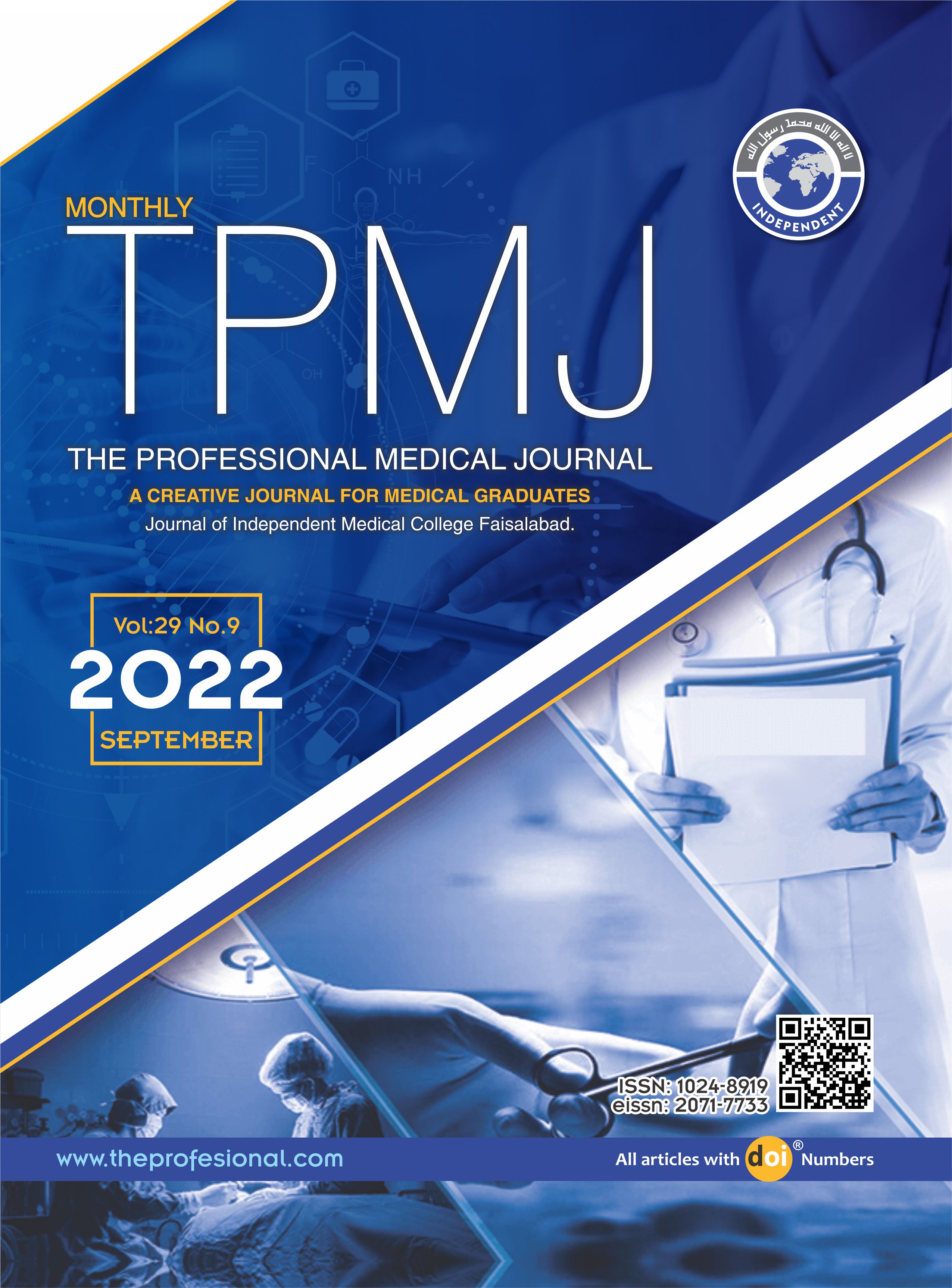 Downloads
License
Copyright (c) 2022 The Professional Medical Journal
This work is licensed under a Creative Commons Attribution-NonCommercial 4.0 International License.