Psychological impact of COVID-19 among pregnant women in Karachi, Pakistan.
Keywords:
Anxiety, COVID-19, Depression, Pregnancy, Pakistan
Abstract
Objective: To determine the psychological impact of COVID-19 in pregnant patients. Study Design: Cross-sectional study. Setting: Department of Obstetrics and Gynecology, Jinnah Postgraduate Medical Center, Civil Hospital, Lady Dufferin Hospital. Period: 1st September 2021 to 20th November 2021. Material & Methods: A total of 201 pregnant women without any history of mental illness were included in this cross sectional, multicenter hospital based study conducted in Karachi, Pakistan. An IES-R (impact of event-revised scale) based questionnaire was used to assess the psychological impact of the COVID-19 pandemic. Results: In total 182 (90.55%) pregnant women were mild to moderately psychologically affected while 19 (9.45%) were severely affected by the pandemic. Depression (p value 0.05), insomnia (p value 0.04), and feeling of loneliness (p value 0.007) were the statistically significant effects of COVID-19 in pregnancy. Antenatal care was also affected with 127 (63.2%) of the pregnant women being afraid to go to the hospital for antenatal visits. Conclusion: The pandemic had a mild to moderate effect on the mental health of majority of the pregnant women in Karachi, Pakistan, leading to behavioral changes and impacting antenatal care. These findings suggest that pregnant women need more support during the COVID-19 pandemic and it is important to take appropriate actions to prevent psychological distress.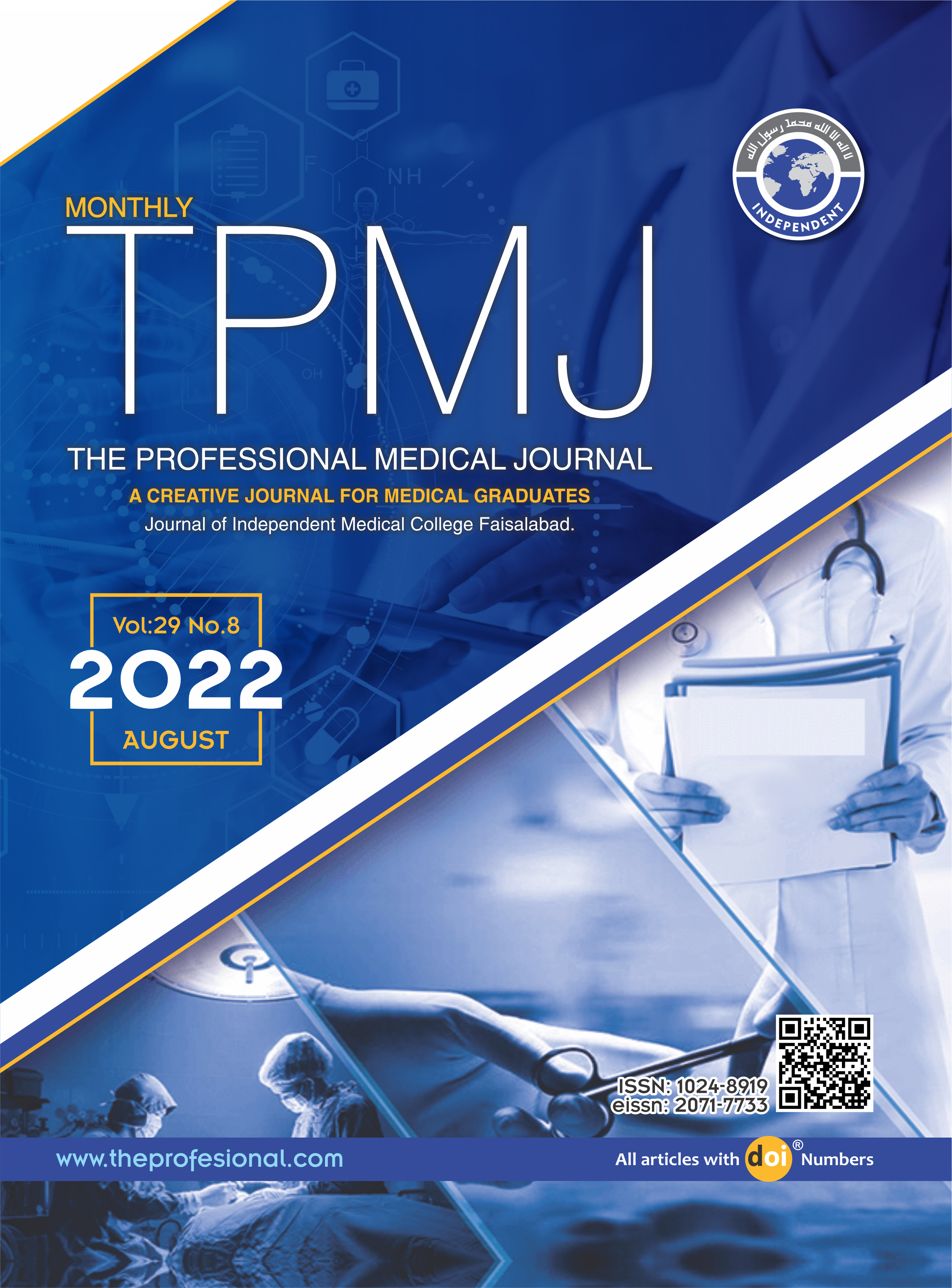 Downloads
License
Copyright (c) 2022 The Professional Medical Journal
This work is licensed under a Creative Commons Attribution-NonCommercial 4.0 International License.