Visual live anatomical demonstrations among medical students by Surgeons.
Keywords:
Pre & Post-presentation Scores, Visual
Abstract
Objective: To determine the results of visual live anatomical demonstrations among medical students by Surgeons. Study Design: Prospective study. Setting: Department of Anatomy, Liaquat Medical and Dental College, Darul Sehat Hospital. Period: Period of 3 years on the students of Batch 2017, 2018 and 2019. Material & Methods: Total 300 students of first year medical students (MBBS) with full attendance in class over the year were included in study. The mode of presentations was theoretical, video and power-point presentations and through live surgeries. Exclusion criteria students with absenteeism in classes. Results: Out of 100 students enrolled every year, only 75 students were included due to full attendees as per inclusion criteria. Total of 225 students were enrolled. The mean age of students was 19.4 ±0.57 years in every year students. The students were assessed in their term exams and pre-prof exams and showed significant difference in pre-presentation and post-presentation scores. Another group scores with live surgical demonstrations compared those without live visual surgical demonstrations 75.89± 3.9 vs 74.7± 4.6 in year 2017, 79.46 ± 4.9 vs 74.8 ±4.3in year 2018) and 84.8± 3.4 vs 76.41± 4.3 in year 2019 students showed statistical significant difference p value<0.000. Conclusion: The teaching of anatomy by surgeons has markedly improved performance and live visual demonstrations showed increase in interest of medical students.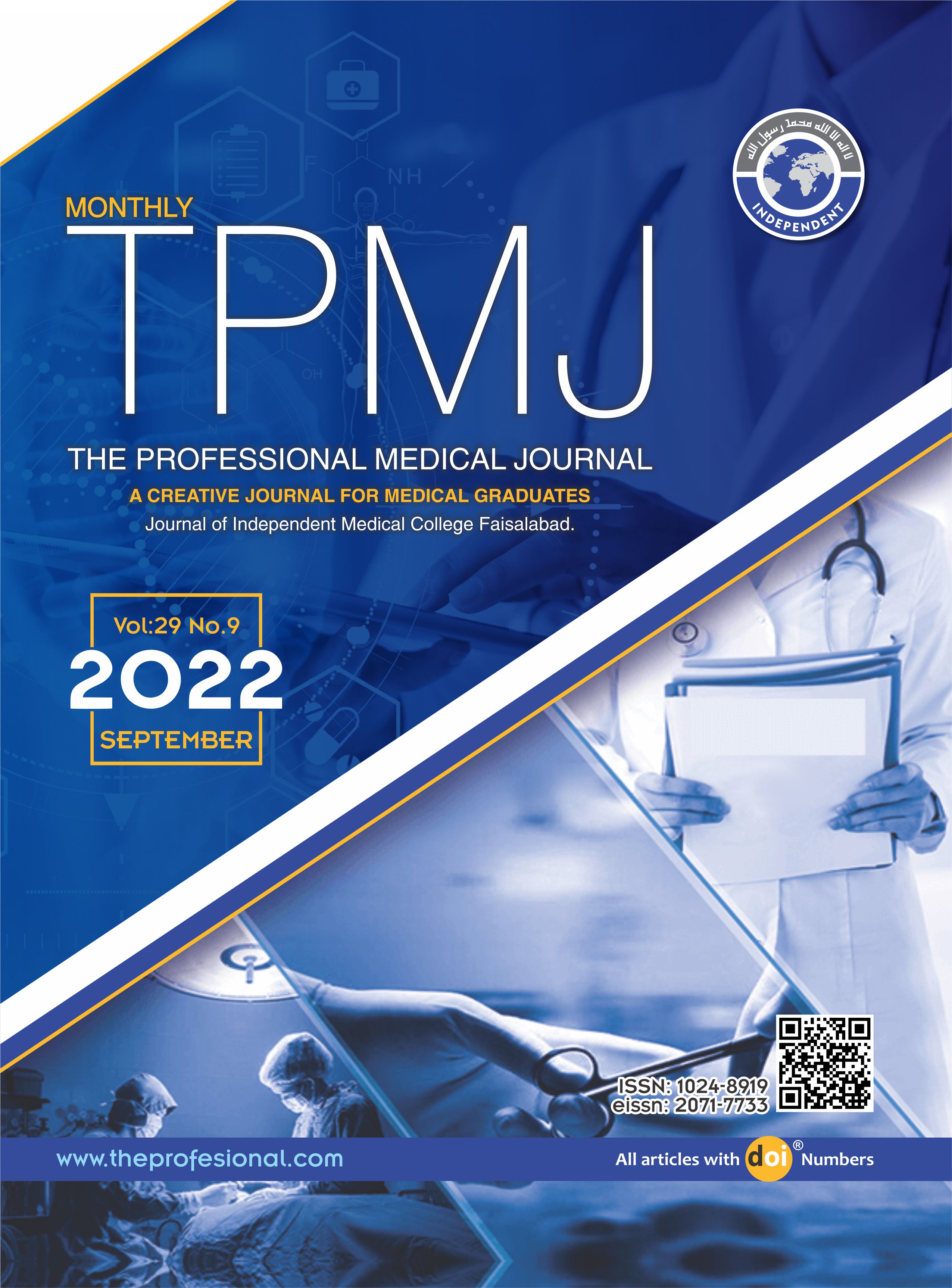 Downloads
License
Copyright (c) 2022 The Professional Medical Journal
This work is licensed under a Creative Commons Attribution-NonCommercial 4.0 International License.