Cortical venous thrombosis in a patient with rheumatic heart disease and metallic prosthetic valves on warfarin: A case report.
Keywords:
Cortical Venous Thrombosis, Heparin, Prosthetic Heart Valves, Rheumatic Heart Disease, Warfarin
Abstract
We present the case of a 27 year old woman who presented with paralysis of left-half of the body and inability to speak for 1 day. She was a diagnosed patient of Rheumatic heart disease since her childhood for which mitral valve replacement with metallic valves had been done 7 years ago. She had been taking warfarin regularly but INR had not been monitored. She had one child born through Cesarean section at 37 weeks of gestation 4 weeks prior to presentation. She had taken warfarin throughout her pregnancy, and discontinued it 2 days before her delivery. Her CT brain showed multiple bilateral asymmetrical hemorrhagic venous infarcts due to sinus thrombosis subsequently confirmed by Magnetic Resonance Venography. The final diagnosis was Rheumatic heart disease with hemorrhagic venous infarcts due to cortical venous thrombosis and a multidisciplinary management involving radiologist, cardiologist, neurologist and gynecologist was planned.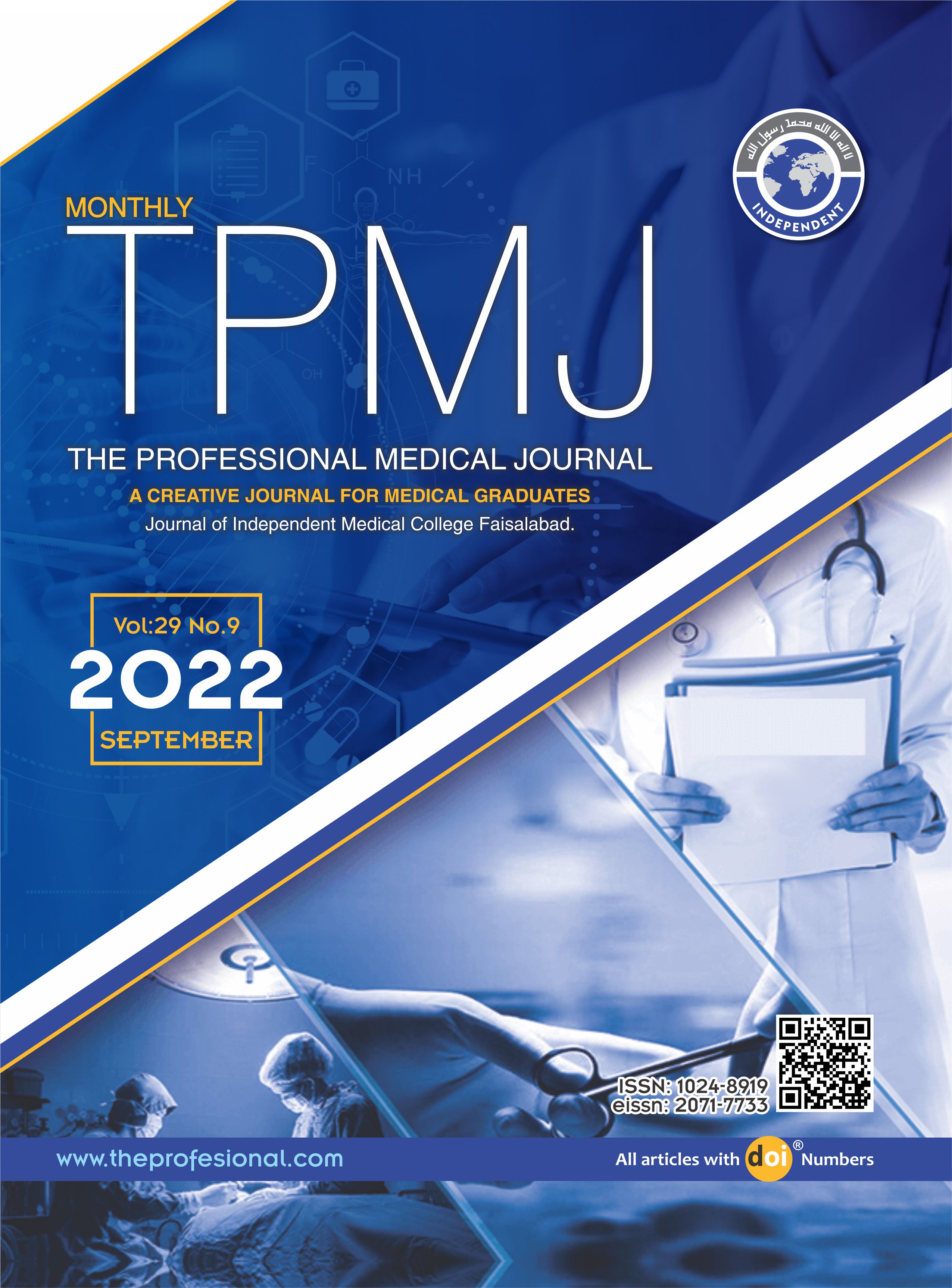 Downloads
License
Copyright (c) 2022 The Professional Medical Journal
This work is licensed under a Creative Commons Attribution-NonCommercial 4.0 International License.