Comparison of hypertonic-saline vs normal-saline nebulization in children with bronchiolitis.
Keywords:
Hypertonic Saline, Inhalation, Viral Bronchiolitis, Respiratory Syncytial Virus
Abstract
Objective: To compare the efficacy of 3% hypertonic saline (HS) with normal saline (NS) in children with bronchiolitis, in term of change in clinical severity score and duration of hospital stay. Study Design: Randomized Controlled Trial. Setting: Department of Pediatrics, Central, Park Teaching Hospital, Lahore. Period: August 2018-January 2019. Method & Material: Sixty patients as per inclusion criteria, were randomly assigned into two groups. Group-A received nebulization with normal-saline (NS) and Group-B received nebulization with 3% hypertonic-Saline (HS). Data was collected regarding demographics, duration of illness, clinical severity score (CSS) as described by Wang et al., at time of presentation and after 24-hours of management as per assigned group, change in CSS after initial 24 hours of management, and total duration of hospitalization. Data was analyzed through SPSS-version-26. Paired sample t-test was applied to relate outcome of both the groups. Result: The principal outcome parameters studied were change in CSS and duration of hospital stay. Statistically nebulization with NS seems better than with HS with the p-value of 0.001 for both change in CSS after 24 hours and duration of hospital stay. Conclusion: Nebulization with normal saline has better impact on outcome of bronchiolitis, in terms of improving clinical severity score and hospital stay.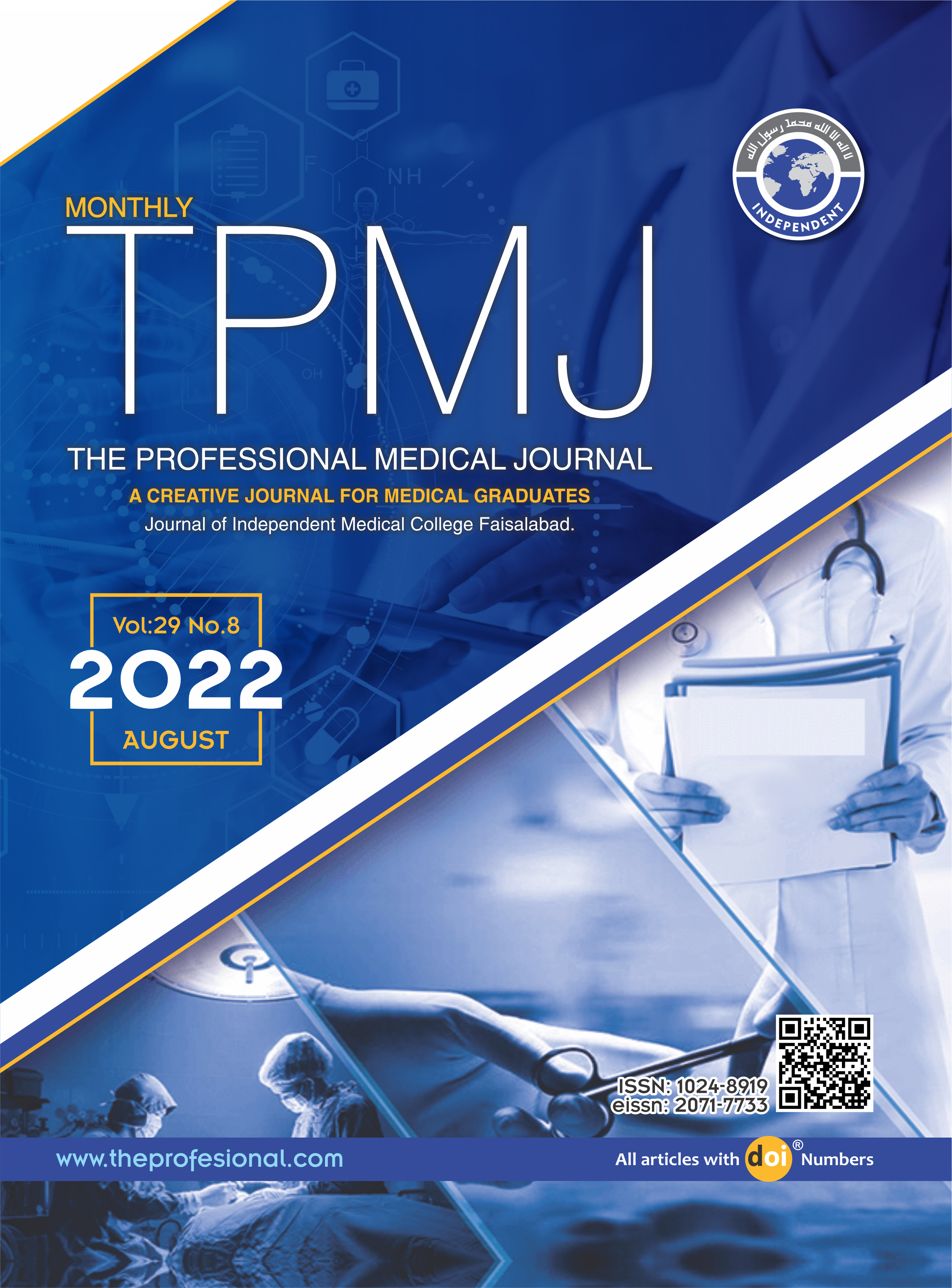 Downloads
License
Copyright (c) 2022 The Professional Medical Journal
This work is licensed under a Creative Commons Attribution-NonCommercial 4.0 International License.