Survey of assessment of teaching learning methods for physiology among undergraduate medical students at a university.
Keywords:
First Year MBBS Students, Preferences, Questionnaire, Teaching Learning Methods
Abstract
Objective: To assess preference of first year MBBS students about teaching learning strategy used in Physiology course. Study Design: Cross-sectional study. Setting: Bahria University Medical and Dental College (BUMDC). Period: October-December 2019. Material & Methods: A detailed questionnaire was given to the students of first year MBBS aged 19-21 years. Results: The ideal teaching method for learning physiology was found to be tutorials (70%). The ideal teaching aid for understanding physiology was agreed by (45%) of the students to be white board and marker followed by power point presentation (25%). The ideal duration of time for a lecture found to be was 45 minutes (55%). The ideal duration of time for a small group discussion was 45 minutes (60%) and preferred time slots for lectures was early morning 9am to 10:30am which was agreed by most of the students (80%) and for tutorials was 11am-1pm which was agreed by (55%) of the students. Preferred timeslot for lab skills was agreed by (35%) of students to be at 2-4pm. (80%) of students agreed that the most preferred quality of teacher as perceived by students is their ability to teach followed by knowledge (70%). Conclusion: This study results conclude that students prefer student centered teaching learning strategies in order to learn physiology.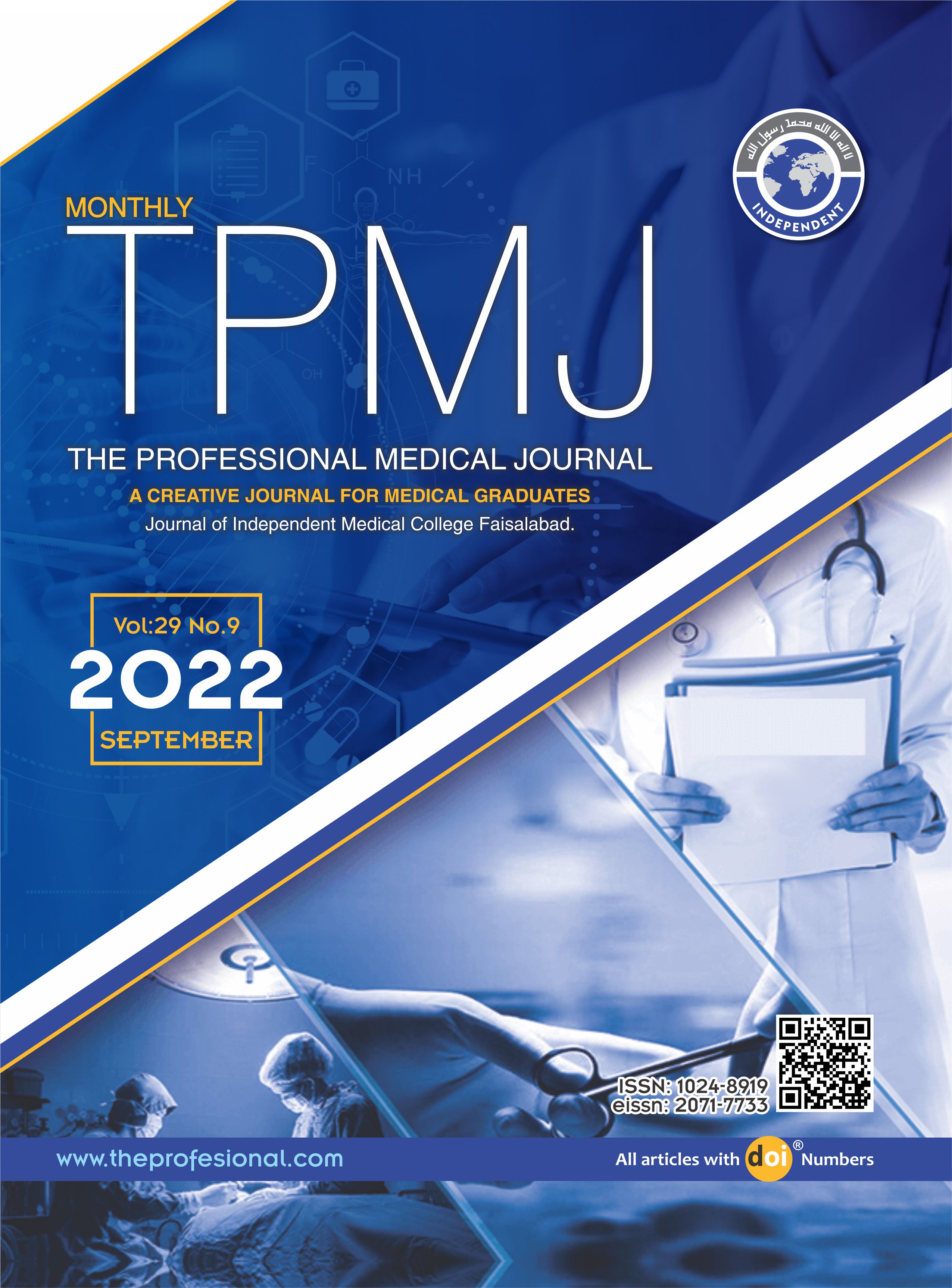 Downloads
License
Copyright (c) 2022 The Professional Medical Journal
This work is licensed under a Creative Commons Attribution-NonCommercial 4.0 International License.