Comparison of total extraperitoneal and Lichtenstein repair for Inguinal Hernia.
Keywords:
Comparison, Hernioplasty, Inguinal Hernia, Lichtenstein Repair, TEPP
Abstract
Objective: To compare the outcome of surgical repair of inguinal hernia between total extra peritoneal repair (TEP) and Lichtenstein repair. Study Design: Randomized Controlled Trial. Setting: Department of Surgery, Sheikh Zayed Hospital, Rahim Yar Khan. Period: 24-03-2021 to 23-09-2021. Material & Methods: Non probability consecutive sampling. The cases of both genders with age range of 20-60 years with inguinal hernia (both direct and indirect) were included. The cases in group A were managed by laparoscopic TEP while those in group B underwent Lichtenstein repair. Prolonged hospital stay was labeled when the patients were not discharged after 24 hours of surgery and post-operative pain was labelled as yes when the patient had pain of score of 3 or more assessed by visual analogue scale after the 2 weeks of the surgery. Results: In this study 62 cases were included, 31 in each group. The mean age in group A and B was 32.90±9.89 vs 32.67±7.57 years and mean duration of hospital stay was 22.77±6.84 vs 26.00±11.25 hours with P=0.004 in group A and B respectively. Postoperative pain was seen in 08 (25.80%) cases in group A and 19 (61.29%) cases in group B with P=0.01. Prolonged hospital stay was observed in 10 (32.25%) cases in group A and 18 (58.06%) cases in group B withP= 0.07. Conclusion: Postoperative pain is significantly higher in cases managed with Lichtenstein repair as compared to total extra peritoneal repair.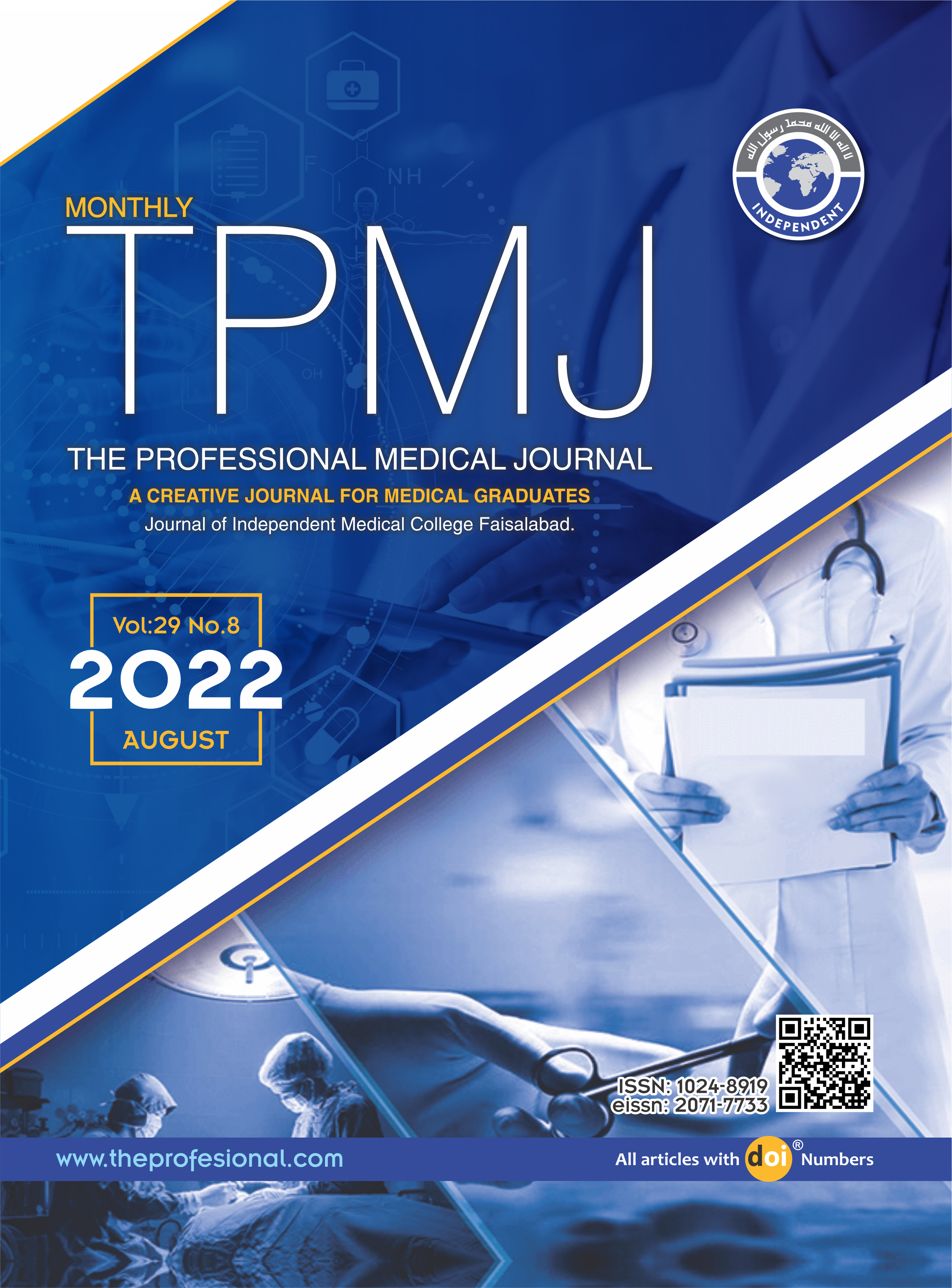 Downloads
License
Copyright (c) 2022 The Professional Medical Journal
This work is licensed under a Creative Commons Attribution-NonCommercial 4.0 International License.