Effectiveness of dexamethasone and ondansetron in postoperative nausea and vomiting in laparoscopy cholecystectomy.
Keywords:
Dexamethasone, Laparoscopic Cholecystectomy, Postoperative Nausea and Vomiting (PONV)
Abstract
Objective: To determine the effectiveness of combination of dexamethasone and ondansetron in prevention of postoperative nausea and vomiting in laparoscopic cholecystectomy. Study Design: Descriptive Case Series study. Setting: Departments of Surgery, Khyber Teaching Hospital and Hayatabad Medical Complex, Peshawar. Period: 01 Jan 2018 to 31 May 2019. Material & Methods: A total of 231 patients undergoing laparoscopic cholecystectomies were included in the study and subjected to dexamethasone in combination with ondansetron and followed up at 24 hours after surgery to detect nausea and vomiting. Results: The mean age of the study sample was 38.5 + 10.4 years. In our study, we had 62.3% males and 37.7% female patients. On follow up, we observed that PONV was recorded in 39.4% of patients of which grade 1 were 15.2%, grade 2 were 14.7% and grade 3 were 9.5%. In this regards, the effectiveness of dexamethasone and Ondansetron combination was recorded in 60.6% of patients. Conclusion: The combination of dexamethasone and ondansetron is moderately effective in prevention of post operative nausea and vomiting.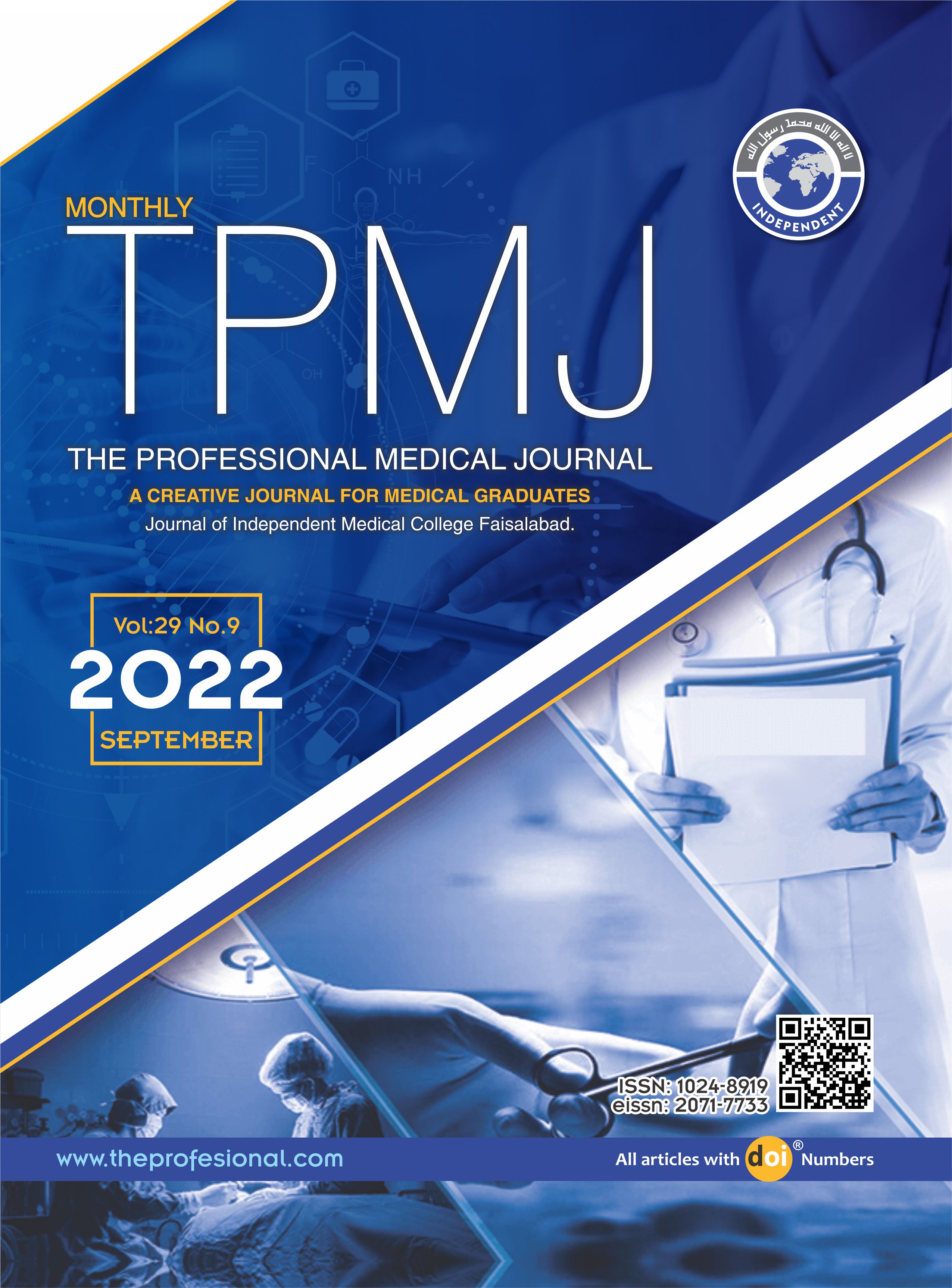 Downloads
License
Copyright (c) 2022 The Professional Medical Journal
This work is licensed under a Creative Commons Attribution-NonCommercial 4.0 International License.