Anatomical variations of sacral hiatus and its associations.
Keywords:
Anatomical Variations, Backache, Sacral Hiatus
Abstract
Objective: To compare anatomy of sacral hiatus between the genders of case and control groups. To determine significance of hiatal variations between the genders of cases and controls. Study Design: Case-control study. Setting: PNS Shifa Hospital Karachi. Period: January 2020 to June 2020. Material & Methods: Total of 178 participants aged 18-65 years were enrolled in the study. Approval was taken from Ethical Review Committee of Bahria University Medical and Dental College (BUMDC). Participants were arranged into case and control groups. The hiatus and its dimensions were identified on lumbosacral spine radiographs inferior to the sacral spine using spinous and alar processes. Data was recorded in subject evaluation proforma and analyzed using SPSS version 23.0. Results: The V shaped hiatus was more prevalent in males, whereas in females it was U. The most common variant was the irregular shape. The hiatal apex in males was at S3. In females it was at S2. The base was seen at S5 in both genders. The mean length, anteroposterior diameter and transverse width of the hiatus was more in males as compared to females. The mean values of all parameters were less in cases as compared to controls. Conclusion: The V shaped sacral hiatus were most prevalent in males, whereas U shape in females. The hiatal apex was at a lower level in males, whereas the level of base was similar in both genders. The hiatus was shorter in cases of backache in both genders as compared to controls. The anteroposterior diameter and width were also less in cases as compared to the healthy controls.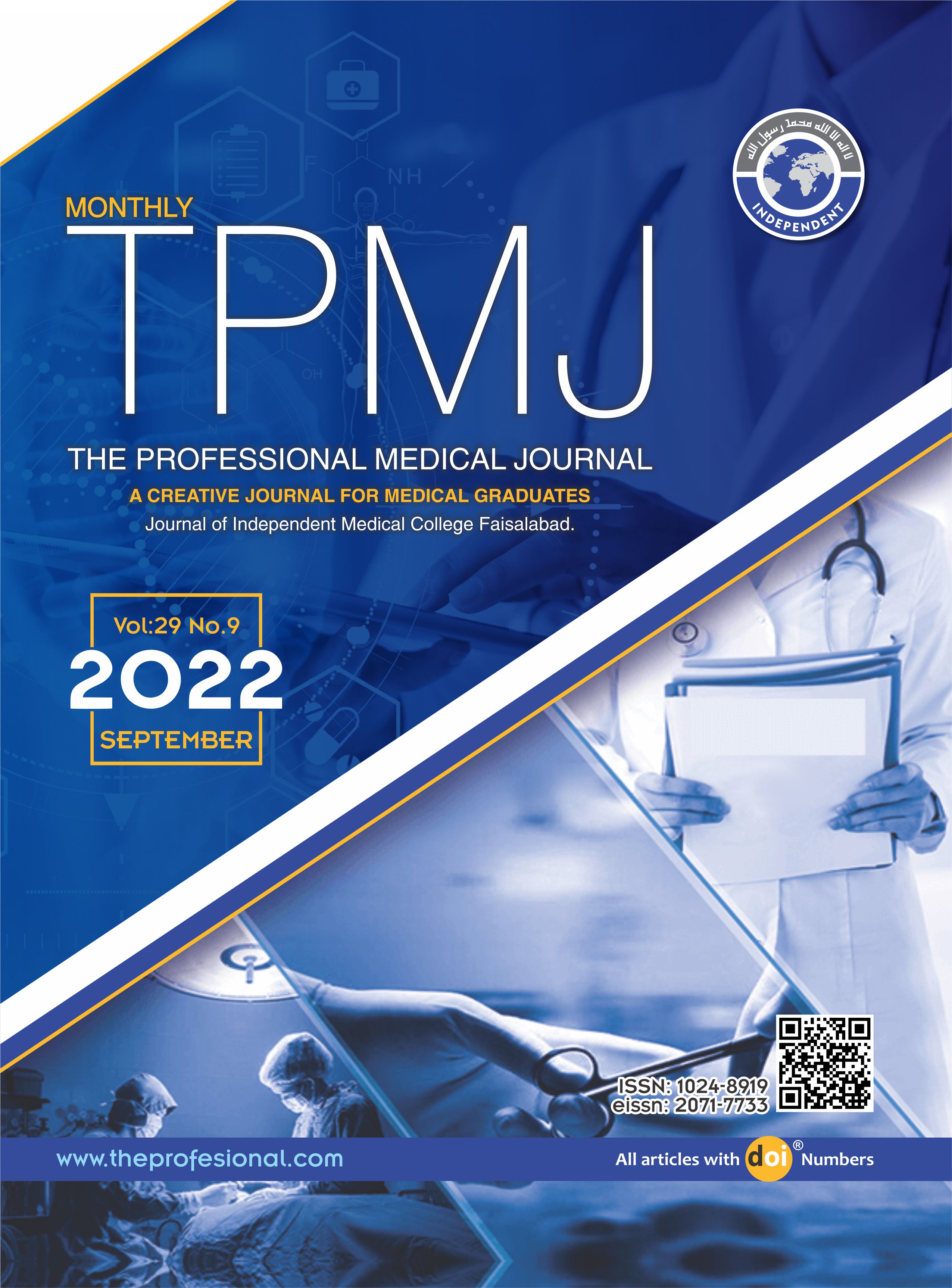 Downloads
License
Copyright (c) 2022 The Professional Medical Journal
This work is licensed under a Creative Commons Attribution-NonCommercial 4.0 International License.