Gender effect on anti TPO antibodies and hypothyroidism in patients presenting to a teaching hospital, Bahawalpur, Pakistan.
Keywords:
Anti TPO Antibodies, Autoimmune Thyroid Disorders, Euthyroid, Hypothyroidism
Abstract
Objective: To know the gender difference in the autoimmune profile that is anti TPO antibodies and thyroid profile in patients with hypothyroidism and in euthyroid controls. Study Design: Case Control study. Settings: Medical Out Door Department of Bahawal Victoria Hospital, Bahawalpur. Period: 01/09/2018 to 31/08/2019. Material & Methods: Case control study that was conducted after taking ethical approval from hospital ethical committee. After taking informed consent data was entered on a predesigned questionnaire and 5 ml of venous blood was taken for thyroid profile and anti TPO antibodies. Study population was selected by nonprobability sampling. A total 128 patients in which 69 in the hypothyroid group A and 69 in euthyroid control group were added. Results: Most of the anti TPO positive hypothyroid participants were females but TSH value was more in males. All euthyroid anti TPO participants were females. Female hypothyroid patients were young compared to males. Conclusion: Autoimmune thyroid disorders are more common in females, autoimmunity appears before biochemical failure of thyroid.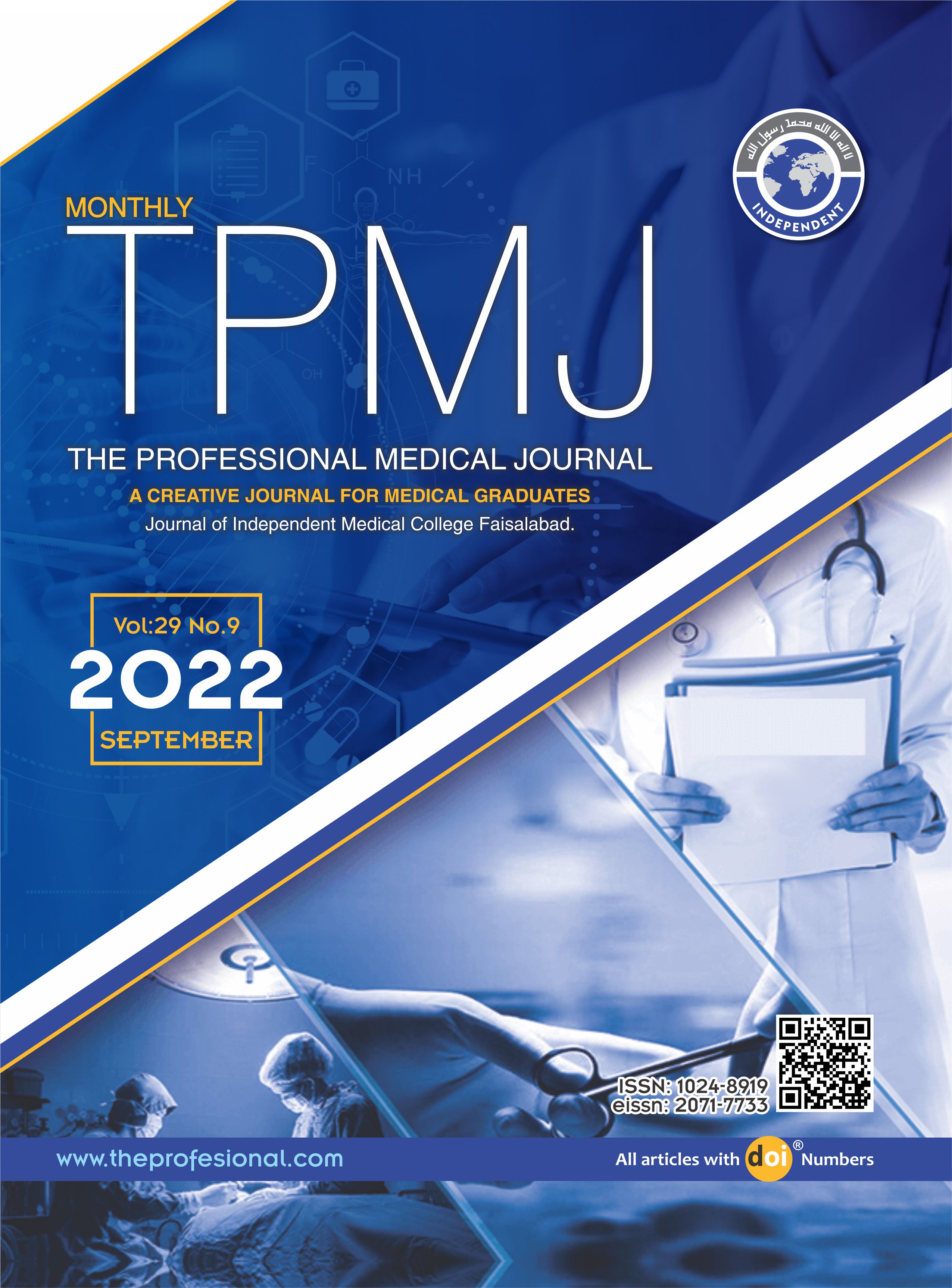 Downloads
License
Copyright (c) 2022 The Professional Medical Journal
This work is licensed under a Creative Commons Attribution-NonCommercial 4.0 International License.