Prevalence of gallbladder disease in type 2 DM and prediabetes in Somali Mogadishu: A single center experience.
Keywords:
Africa, Cholelithiasis, Diabetes Mellitus, Gallstones, GBD, Impaired Glucose Tolerance, Somalia
Abstract
Objective: To assess the clinical and ultrasonographic findings of gallbladder disease in diabetic, prediabetic, and non-diabetic patients. Study Design: Retrospective Cross-Sectional Study. Setting: Somali Mogadishu Hospital. Period: January 2017 and June 2019. Material & Methods: T2DM, prediabetes, demographic data, and gall bladder findings. Results: The study included 1,020 patients, 65.6% of whom were female, with a mean age of 50.51 ± 17.98. In our study, in which the number of non-diabetic people was 425 (41.7%), the rate of T2DM was found to be 36.3%, and the rate of prediabetic patients was found to be 22.1%. The frequency of T2DM (41%) and prediabetes (23.9%) was found to be higher in men with GBD than in women (33.8% and 21.1% in women, respectively). Increased gallbladder wall thickness frequency was also found to be more common in the T2DM and prediabetic groups than in the non-DM group (p<0.001). Conclusions: Patients with GBD have a significantly increased T2DM frequency (one in 3 patients) and prediabetes (one in five patients). More than half of patients have 2 or more gallstones, and a third have bile sludge. Impaired glucose tolerance is considered to be a major factor in the development of GBD in Somali patients.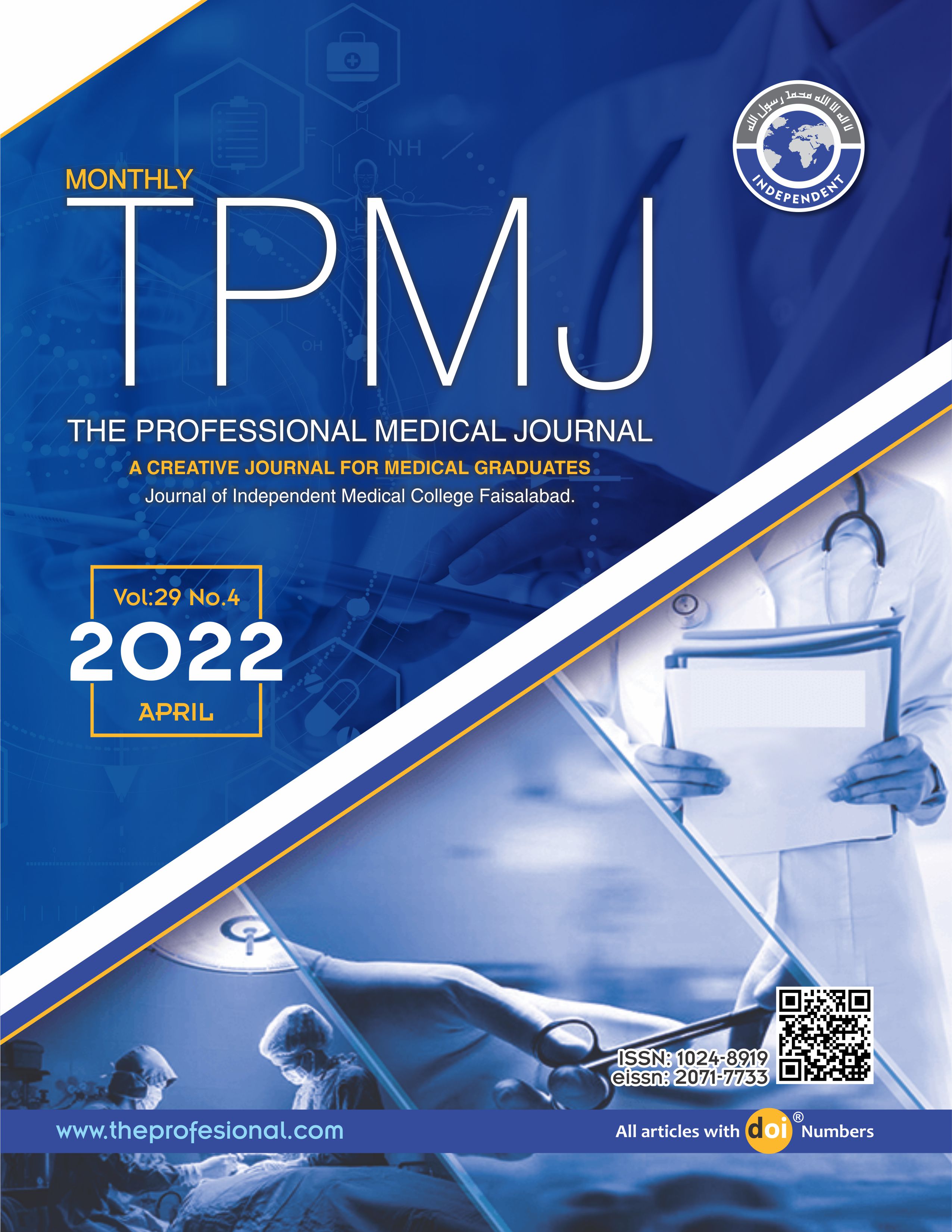 Downloads
License
Copyright (c) 2022 The Professional Medical Journal
This work is licensed under a Creative Commons Attribution-NonCommercial 4.0 International License.