An assessment of cervical ripening with evening primrose oil: An obstetrical review
Keywords:
Bishop Score, Cervical Consistency, Evening Primrose Oil, Labor Induction, Natural Remedies
Abstract
Objective: To compare cervical ripening in women having evening primrose oil with those not taking it. Study Design: Retrospective Cohort study. Setting: Department of Obs & Gynae, Abbasi Shaheed Hospital, Karachi. Period: July 2018 to April 2021. Material & Method: Patients were divided into 2 groups, one having evening primrose oil (EPO) 1gm twice daily from 37 weeks till labor, given by her previous birth attendant. Another group was without using evening primrose oil. Both were examined for cervical ripening by bishop score, length of labour and then for need for cesarean section. Statistical plan: SPSS 20. Results:  BISHOP score for EPO group (6.1) vs non-EPO group (4.3) was statistically significant (p-value < 0.001). EPO have soft cervical consistency (73.5%), followed by medium (10.2%) and firm (16.3%) while non EPO have firm consistency (41.2%) followed by soft (37.3%) and medium (21.6%). The differences was statistically significant (p-value=0.001). The average length of labor for EPO group was 7.7 hours (±2.5 SD) and Non-EPO was 8.4 hours (±2.4 SD), statistically insignificant. The mode of delivery wasn't statistically significantly different between two groups. Conclusion: EPO tend to have soft cervical consistency. However mode of delivery between EPO group and Non-EPO group did not have any significant difference.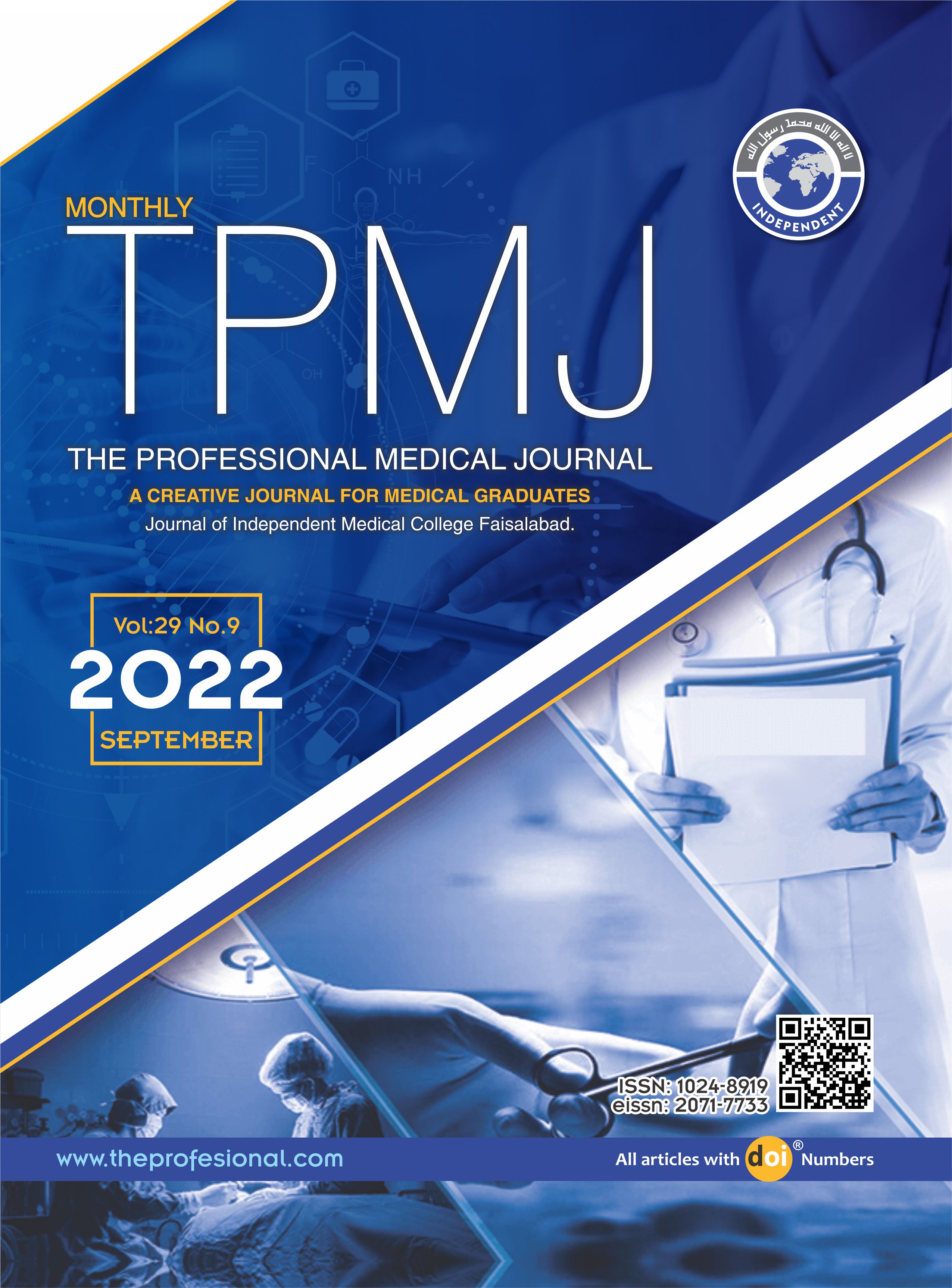 Downloads
License
Copyright (c) 2022 The Professional Medical Journal
This work is licensed under a Creative Commons Attribution-NonCommercial 4.0 International License.