Medical disorders in pregnancy a tertiary care hospital experience.
Keywords:
Anaemia, Hypertension, Liver Disorders, Medical Disorder, Pregnancy
Abstract
Objective: To determine the exact magnitude of the problem in our setup which will help to develop consensus guidelines with the contribution from various specialists especially obstetric medical specialist. Study Design: Prospective Observational study. Setting: It was conducted on 2448 patients who were ill due to various medical conditions during pregnancy and admitted to PNS Shifa and CMH Kharian. Period: 1st Jun 2019 till 31st May 2021. Material & Methods: Data was collected from the patients in the wards and delivery room and analysed using SPSSV28. Descriptive statistics were applied and means, and frequencies were calculated for different variables. Results: The total number of antenatal admissions was 8775, in which 2488 (28%) were patients. The mean age of our study population was 28 S.D (+ 4.78) years while the mean parity was 4 (S.D + 1.407). Hypertensive disorders were the most common medical disorder followed by haematological and liver disorders. Endocrine disorders were found in 372 (15%) of the study population. A total of 864 (38%) patients in the total study population had haematological abnormalities. Among these, anaemia was the most common haematological abnormality. Regarding respiratory disorders COVID-19 336(14%) was the most common respiratory medical disorder during pregnancy. Conclusions: All medical conditions in pregnancy are common and require a multidisciplinary approach which should be managed by a team involving Obstetric medical specialist.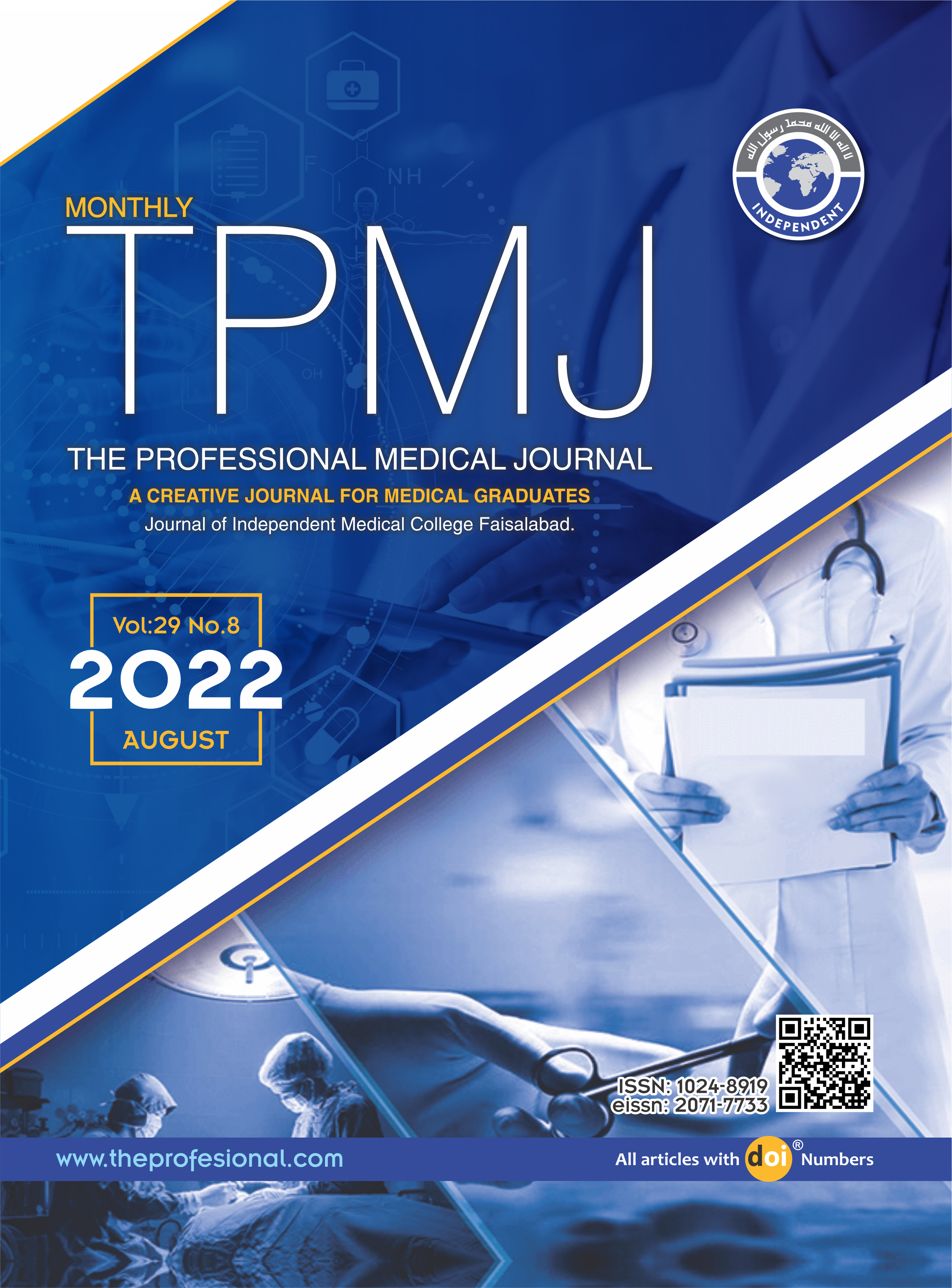 Downloads
License
Copyright (c) 2022 The Professional Medical Journal
This work is licensed under a Creative Commons Attribution-NonCommercial 4.0 International License.