Mini dose bupicaine-buprenorphine vs bupicane for spinal anesthesia in orthopedic surgery.
Keywords:
Analgesia, Bupivicane, Minidose, Spinal Anaesthesia
Abstract
Objective: To compare the effect of adding buprenorphine with small dose of isobaric bupivacaine on hemodynamics and duration of analgesia with bupivacaine alone in spinal anesthesia. Study Design: Randomised Controlled Trial. Setting: Allied and Abwa Hospital Faisalabad. Period: September 2019 to March 2020. Material & Methods: Sixty elderly pts. ASA III or IV undergoing hip surgery were selected randomly and divided into two groups A and B. pts received either small dose of isobaric bupivacaine 3.5 mg along with 120 micrograms buprenophine or 10 mg isobaric bupivacaine alone. Pts. were given 250 ml normal saline prior to spinal anesthesia administration. Level of block noted. Blood pressure, Heart rate, respiratory rate, Spo2, ECG monitored. BP and HR every 5 min recorded comparison done at 5 min of block and 20 min after block. Duration of postoperative analgesia noted for 24 hrs. Results: Comparing the two groups showed that 50% pts. in group B had a drop in systolic Bp at 5 minutes after block while none had in group A. (p value 0.000) agter 20 min. 43.3 % pts had a drop in systolic BP in group B while only 3.3 % had it in group A. (p value 0.005). Duration of postoperative analgesia was upto 18 hrs in group A with minimum till 12 hrs. While in group B it was maximum 8 hrs with minimum 5 hrs. Conclusion: Addition of buprenorphine with small dose bupivacaine results in stable hemoynamics and prolonged post-operative analgesia compared to large dose of bupivacaine alone.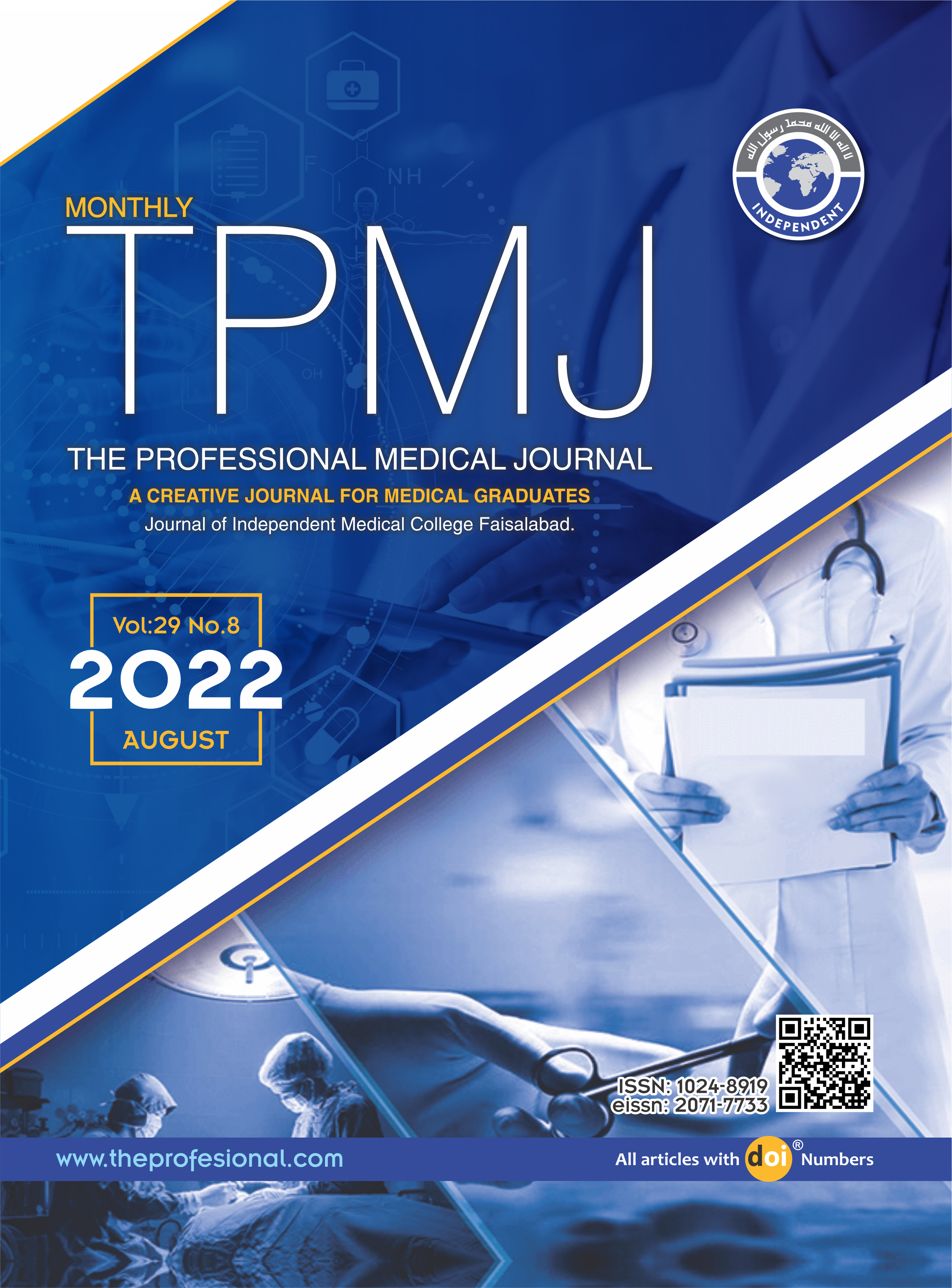 Downloads
License
Copyright (c) 2022 The Professional Medical Journal
This work is licensed under a Creative Commons Attribution-NonCommercial 4.0 International License.