Comparison of efficacy of pregabalin with duloxetine in the management of patients with painful diabetic neuropathy.
Keywords:
Diabetes, Duloxetine, Painful Diabetic Neuropathy
Abstract
Objectives: To compare pregabalin with duloxetine in terms of mean reduction in pain score, in the management of patients with painful diabetic neuropathy. Study Design: Randomized Controlled Trial. Setting: Department of Medicine, FMU & Affiliated Hospitals, Faisalabad. Period: 1st March, 2020 to 3rd March 2021. Material & Methods: A total of 180 patients with known diabetics of at least 5 years duration, 18 to 75 years of age were included. Patients with ischemic pain or other types of pain not related to diabetes such as arthritic pain or phantom pain secondary to amputations, CRF & CLD were excluded. Group A received 150mg of Pregabalin at night before sleeping and was increased to 150mg twice daily after 02 week if VAS pain score reduction was found to be less than 50% from baseline. Group B received 60mg Duloxetine at bed time and it was increased to 120mg after 04 weeks if the VAS pain score was less than 50% after 04 weeks. The patients were again assessed after another 04 weeks to assess VAS Pain Score reduction. The primary outcome is pain as assessed by the Visual Analogue Score (VAS) at the end of 04 weeks from start of medications. Results: Age range in this study was from18 to75 years with mean age of 40.87±13.67 years. The mean age of patients in pregabalin group was 38.80 ± 13.01 years and in duloxetine group was 41.07 ± 13.85 years. Majority of the patients 34 (56.67%) were between 20 to 40 years of age. Mean reduction in pain in pregabalin group was 1.63 ± 1.07 while in duloxetine group was 3.23 ± 1.38 (p-value =0.0001). Conclusion: This study concluded that duloxetine had significantly greater pain reduction than pregabalin in the management of patients with painful diabetic neuropathy.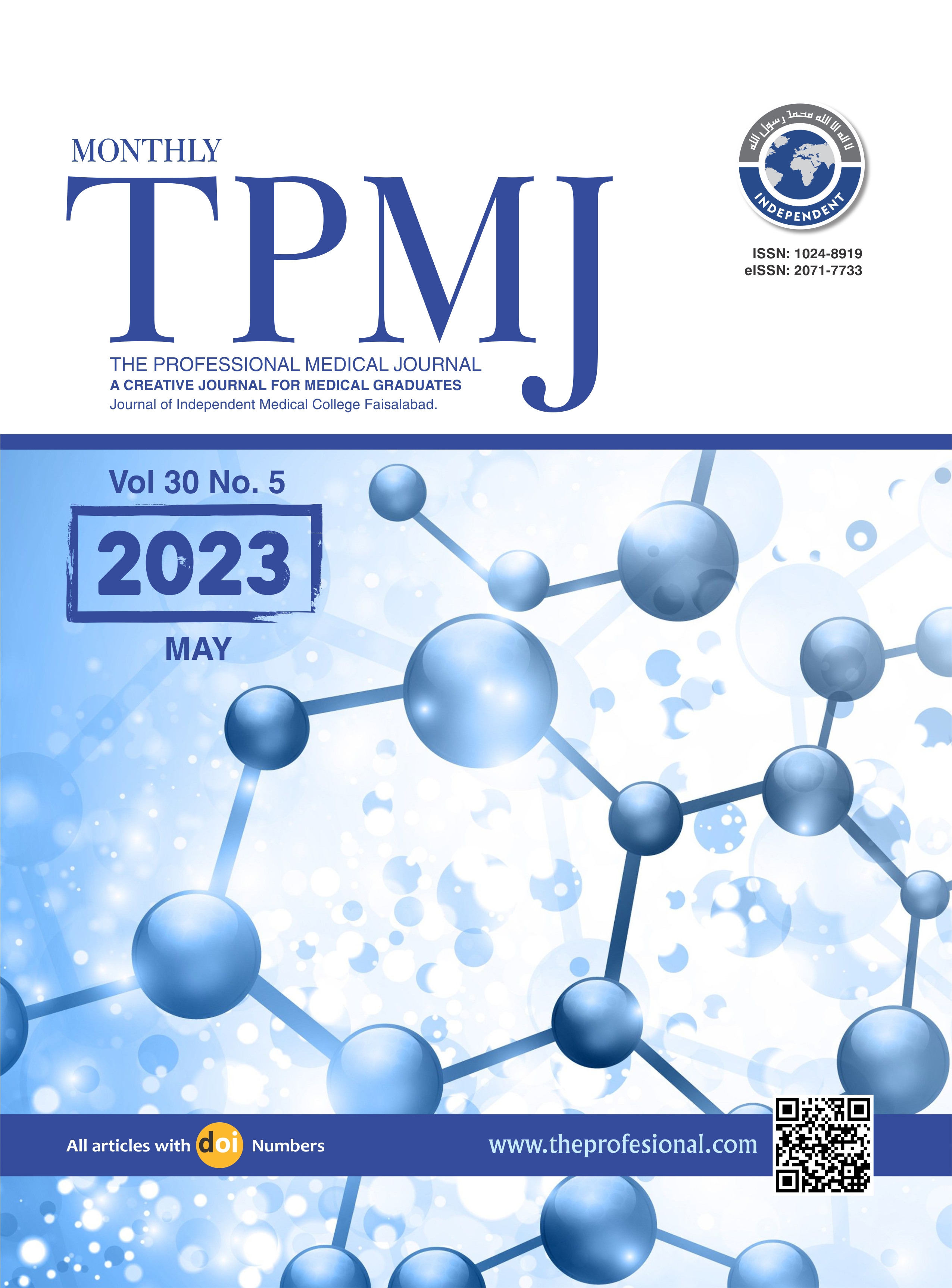 Downloads
License
Copyright (c) 2023 The Professional Medical Journal
This work is licensed under a Creative Commons Attribution-NonCommercial 4.0 International License.