Endometriosis: Locations and coexistence with other uterine conditions, single-center experience.
Keywords:
Adenomyosis, Endometriosis, Localization, Uterine Conditions
Abstract
Objective: To see the association of endometriosis with other uterine conditions in our setup. Study Design: Descriptive Retrospective study. Setting: Private Lab in Faisalabad. Period: January 2010 to December 2019. Material & Methods: A total of 297 cases were evaluated in this study. We have included all endometriosis cases with associated other conditions of the uterus. In this study paraffin blocks and previous slides along with clinical data were analyzed according to the standard protocols. All the data including age, location of endometriosis, and association with other uterine conditions were noted and reported as percentages. Results: In this study, we analyzed 297 endometriosis cases, received during ten years. The age group ranges from 15 years to 75 years. The most common age group ranges from 26-30 years, 87(29%) cases, and the least commonly affected group was 71-75 years, only one case. The most common site of endometriosis was in the ovaries, 169(57%) cases. The most common associated other condition was benign tumor leiomyoma, 65(43%) cases while only one case of endometrial carcinoma was noted. Conclusion: This study concludes that ovarian endometriosis is the most common location and there is a strong association with another co-existing benign tumor such as leiomyoma. This signifies the possibility of common risk factors such as hyperestrogenism. Thus it is important to be aware of the possibility of co-existence of other conditions so that they can be treated at once in a single surgery.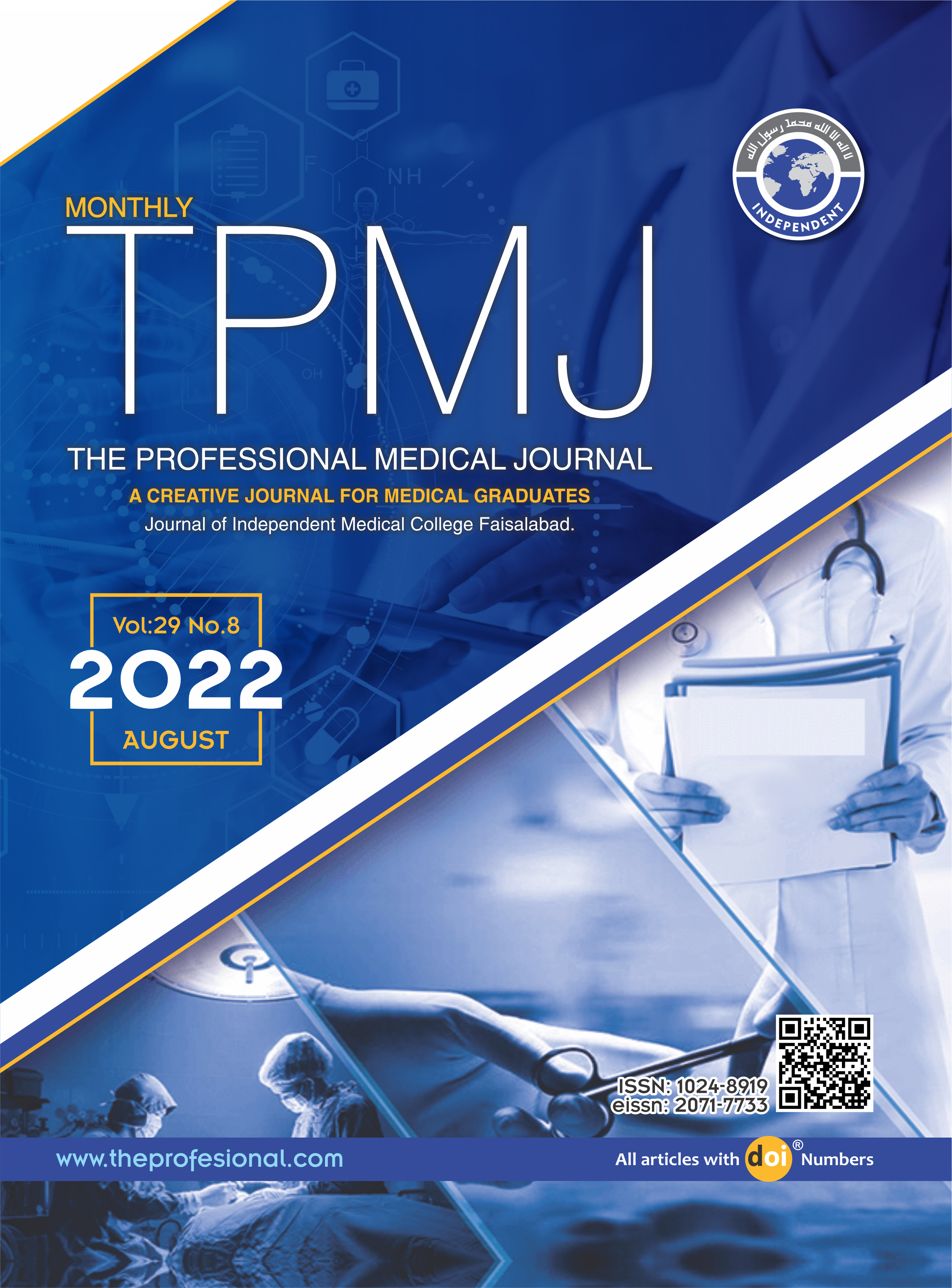 Downloads
License
Copyright (c) 2022 The Professional Medical Journal
This work is licensed under a Creative Commons Attribution-NonCommercial 4.0 International License.