Perception of faculty towards e-learning vs. traditional learning in a public sector medical college.
Keywords:
E-learning, Higher Education Institutions (HEIs), Perception
Abstract
Objective: To evaluate the perception of medical teaching faculty of a public sector medical college in Pakistan and the barriers in e-learning methodologies according to faculty's opinion. Study Design: Analytical Cross-Sectional Study. Setting: Department of Medical Education, Sahiwal Medical College Sahiwal. Study Period: 1st April 2020 to 30th April 2020. Material & Methods: The questionnaire was sent to all the faculty members through Whatsapp due to COVID-19 pandemic in Pakistan. Mean scores were calculated by using SPSS-26. Results: A total of sixty six faculty members responded to the questionnaire while it was sent to all 72. So the response rate of our study is 91.66%. According to our results, external sources barrier questions were found to be of highest mean value of 10.64 with standard deviation of 4.64. Internal source barriers were found to have least of the means value of 5.39 with standard deviation of 2.41. Motivation related to e-learning was with highest mean score of 2.67 and with standard deviation of 0.591. Lack of central policy was found to be of major concern by the respondents with mean value of 1.15 and standard deviation of 0.361. Conclusion: This study found that motivation towards e-learning as the most dominant factor. Also external sources barriers were predominately revealed in the college such arrangements are required to speedily guarantee that fast web get to and dependable systems are accessible at the higher education institutions.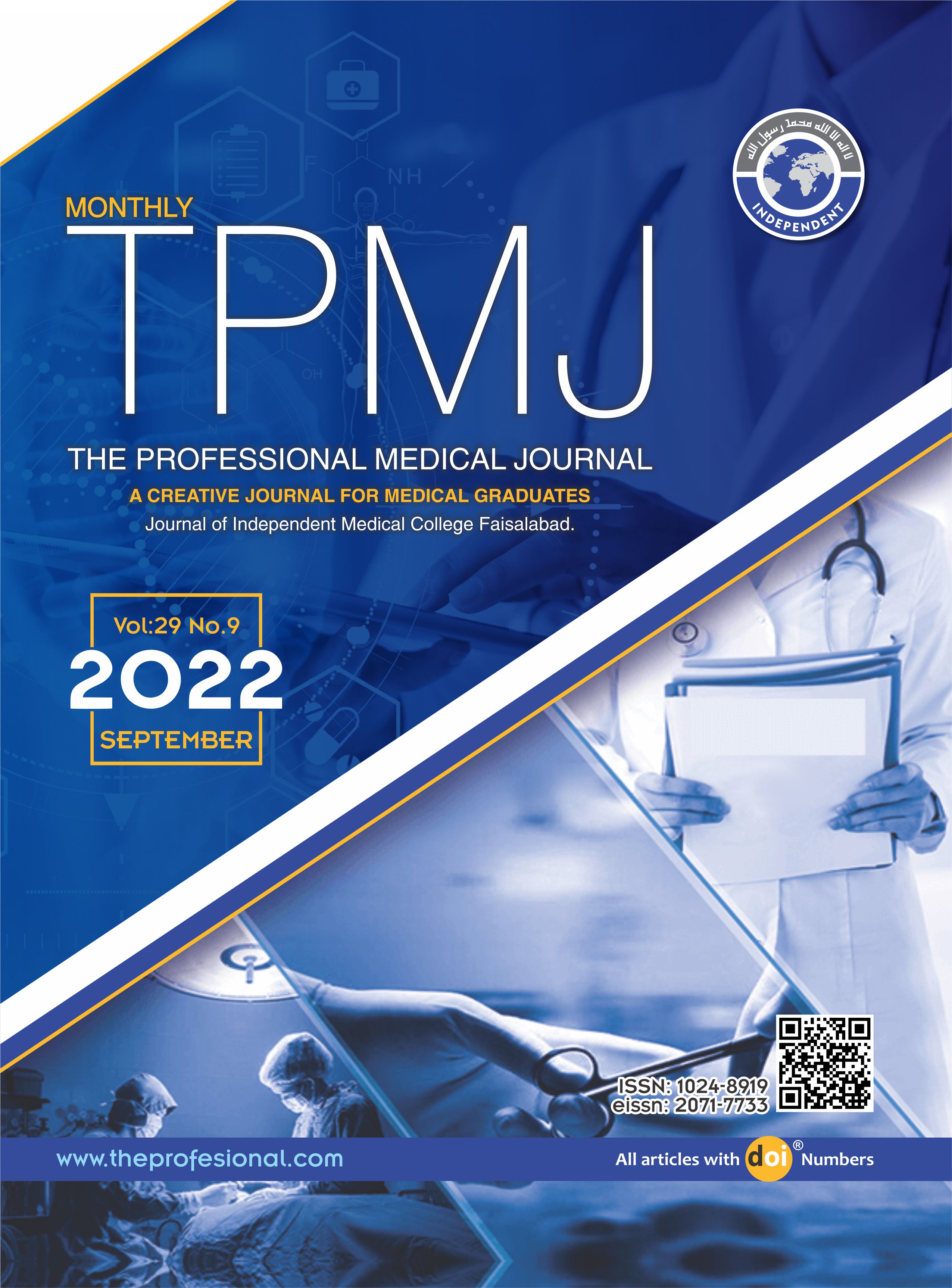 Downloads
License
Copyright (c) 2022 The Professional Medical Journal
This work is licensed under a Creative Commons Attribution-NonCommercial 4.0 International License.