Comparison of effect of aloe Vera gel with aspirin and celecoxib on platelet aggregation.
Keywords:
Anti-Platelet, Aloe Vera, Aspirin, Celecoxib
Abstract
Objective: This study was designed to compare the effect of Aloe vera gel with aspirin and celecoxib on platelet aggregation. Study Design: Comparative Study. Setting: Post graduate Medical Institute Lahore, Children Hospital, Lahore. Period: September 2015 to September 2016. Material & Methods: Blood was withdrawn from anti-cubital vein, complete blood count was checked, platelet rich plasma was prepared by centrifuging citrated whole blood and then incubated with  Aloe vera low (AVL), Aloe vera high (AVH), aspirin and celecoxib for 30 minutes at 37C. After adding the agonist arachidonic acid, reading was then taken for 3 minutes and percentage aggregation was recorded. Results: Platelet aggregation with aspirin, AVH and AVL was statistically significantly lower as compared to control and celecoxib groups. Conclusion: This study has demonstrateda dose dependentanti-platelet effect of Aloe vera gel which is comparable to aspirin.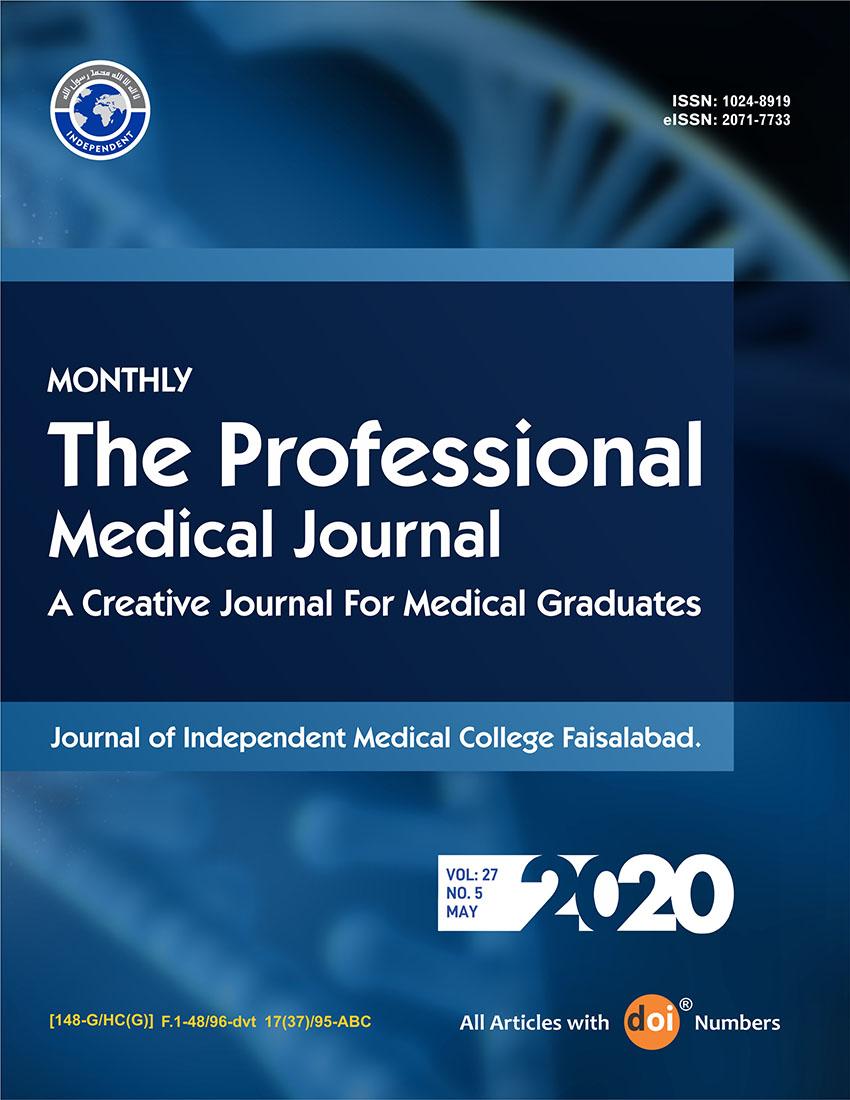 Downloads