ANANAS COMOSUS;
A POSSIBLE TREATMENT OF ENDEMIC GOITER IN YOUNG UNMARRIED FEMALES.
Keywords:
Ananas Comosus, Endemic Goiter, Treatment
Abstract
Background: The Significant role of iodine as a remedy for endemic goiter is well known. But Major problem is iodine loss due to sublimation. Ananas Comosus may be a good source of iodine. Study Design: Randomized controlled study. Setting: Department of Physiology, PGMI, Lahore in collaboration with DHQ teaching hospital D.G. Khan. Period: May to August 2017. Materials and Methods: Study objective was to measure efficacy of Fresh Ananas Comosus among young unmarried female with endemic goiter. Simple random sampling technique was applied. Seventy newly diagnosed cases of endemic goiter were selected by simple random sampling. 35 subjects were included in study group and 35 subjects were taken as control group. Dose of Ananas Comosus was standardized by P.C.S.I.R laboratories complex Lahore. Data Analysis was carried out by using SPSS version 16.0. For comparison of different groups, t-test was used. Results: The baseline goiter size (mean + SD) of study group (n=29) and control group (n=30) was non-significantly different. After 8 weeks of intervention goiter size was highly significantly (P<0.001) reduced in study group. Mean serum TSH suppression was also significant.  Serum T4 and T3 levels also showed improvement after 8 weeks of Ananas Comosus ingestion. Conclusion: Fresh Ananas Comosus can be used as therapeutic agent for endemic goiter patients.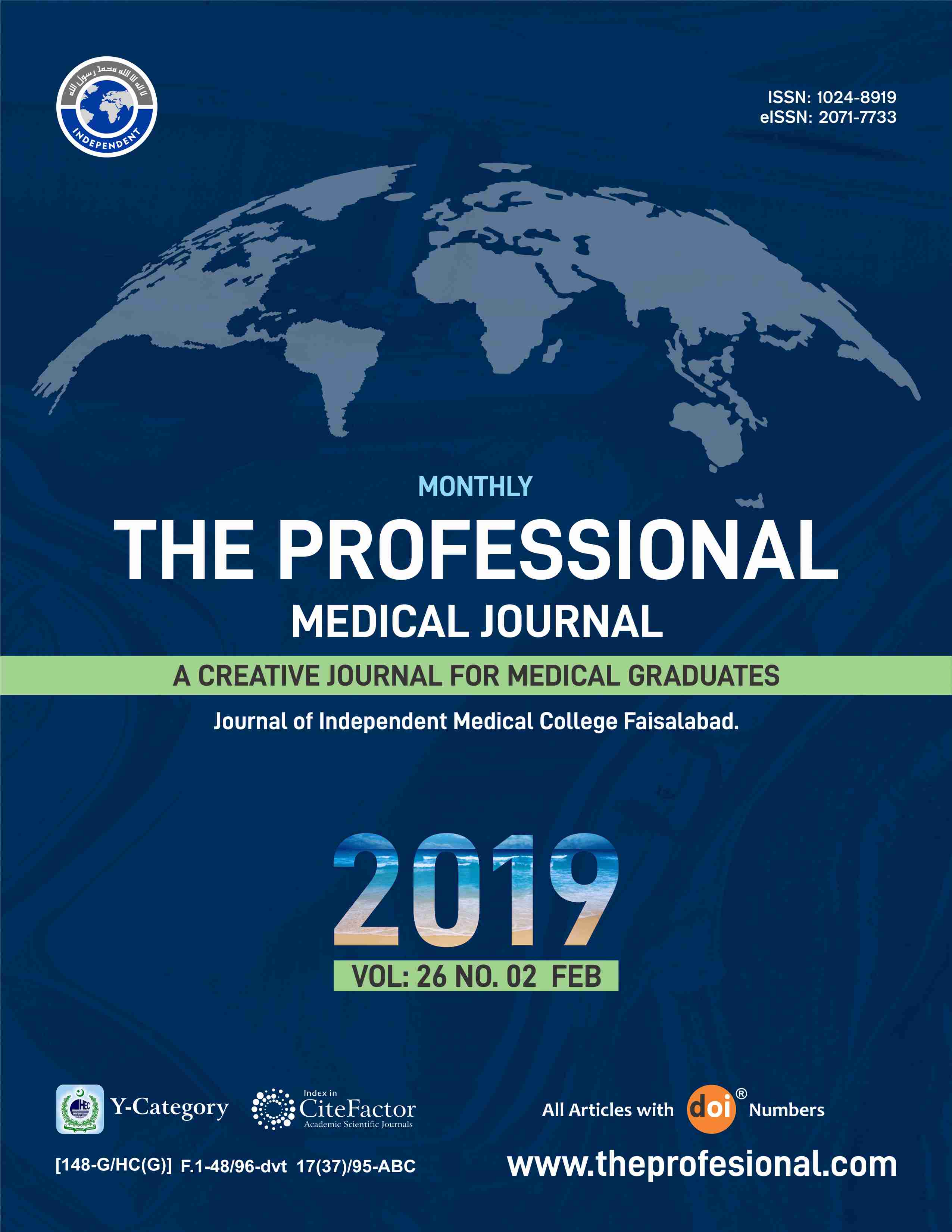 Downloads