MANDIBULAR CONDYLE FRACTURES
A 2 YEARS STUDY AT LIAQUAT UNIVERSITY HOSPITAL
Keywords:
Fracture, Condylar, Fall, RTA, Children's
Abstract
Objectives: To analyze frequency, gender, age, cause of injury and type/location
of Condylar fracture among patients reported at Liaquat university hospital Hyderabad. Setting
of Study: This study was conducted at Oral & Maxillofacial Surgery Department, Faculty of
Dentistry, Liaquat University Hospital, and Hyderabad. Period: 1st February 2013 to 31st January
2015. Methodology: The statistics of 108 patients both males and females who had been
affected with mandibular Condyle fracture were prospectively reviewed. Patient's data including
gender, age, cause of injury, type of Condylar fracture were recorded on Proformas and then
prospectively analyzed. Results: Out of 108 patients 81(75%) male and 27 (25%) female were
affected with mandibular Condylar fracture. The common age group was 2nd decade of life
(11-20 years). Most common cause of injury was fall in 51 cases (47.2%) followed by RTA in
43 cases (39.8%). Sub condylar fracture was most common type of fracture occurred i.e in
56 cases (51.8%). Conclusion: Children's are commonly affected with mandibular Condyle
fracture & fall was the most common etiology in our study sample that explains the association
between fall and Condylar trauma. The second common etiological factor was Road traffic
accident for Sub condylar fractures in our study sample.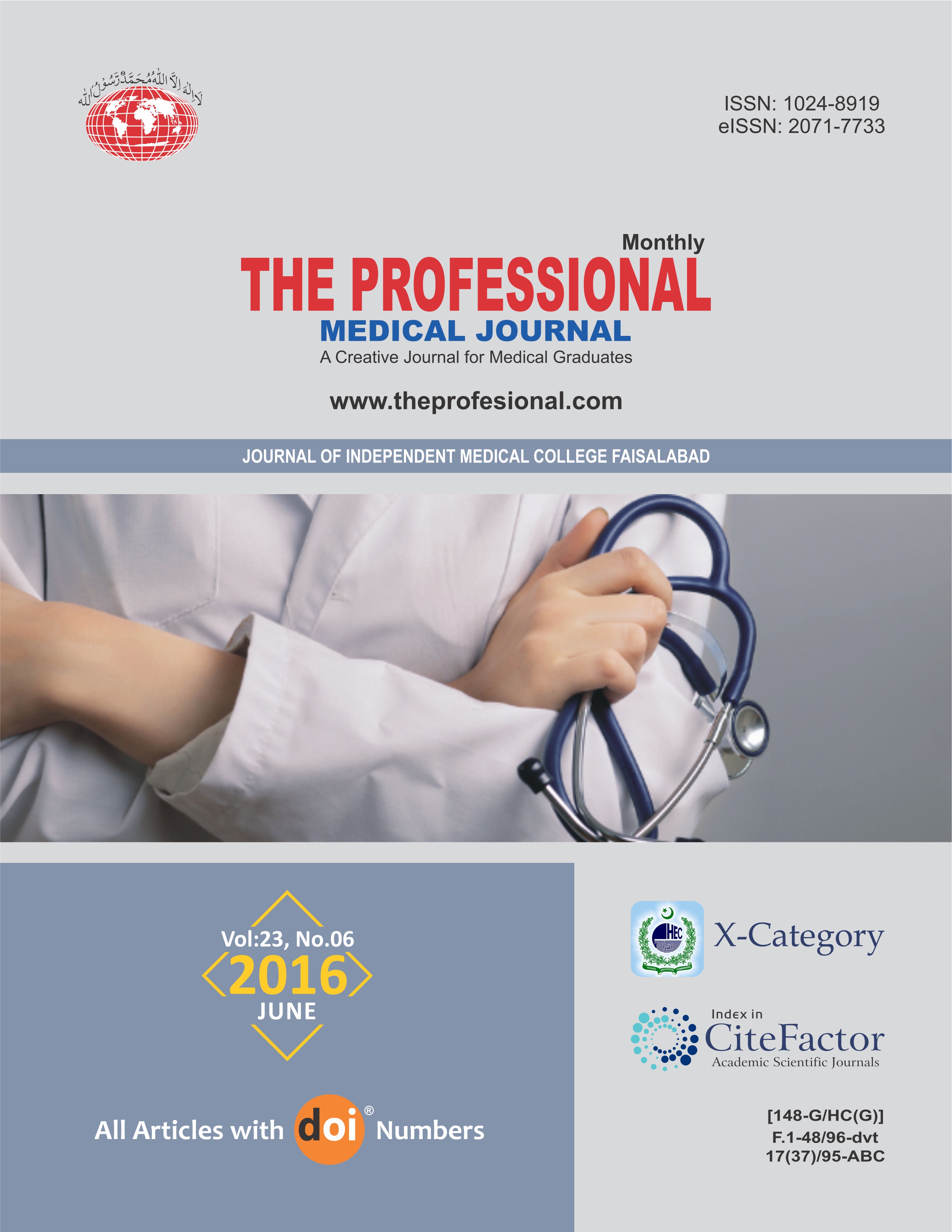 Downloads